Description
Pilot Premiere and Fundraiser Kickoff
"CLOUDS"
Please join us Thursday April 28, as we premiere the pilot episode for series concept, "Clouds". Clouds is a dramatic comedy series about Malcom Gibson, a 27 year old software engineer currently living in Oakland, CA. After a failed engagement, Malcolm and his cousin Johnson embark on a venture to build the first successful music based dating app.
The pilot for this concept was independently produced and supported by the local Oakland Community. We will be screening our Pilot Episode for the series and asking for your support in order to help us achieve the goal of getting the project funded to complete the full first season. Please visit cloudstheseries.com to check out our trailer and sample scenes from the pilot.
We invite you to join us at the New Parkway Theater in downtown Oakland on Thursday April 28th at 7:00PM to get a first look at this exciting new series and support our campaign!
Pre Purchase tickets and get access to a VIP Happy Hour with our CAST and CREW at Crooked City Hard Cider before the show.
Thanks so much and we look forward to seeing you soon!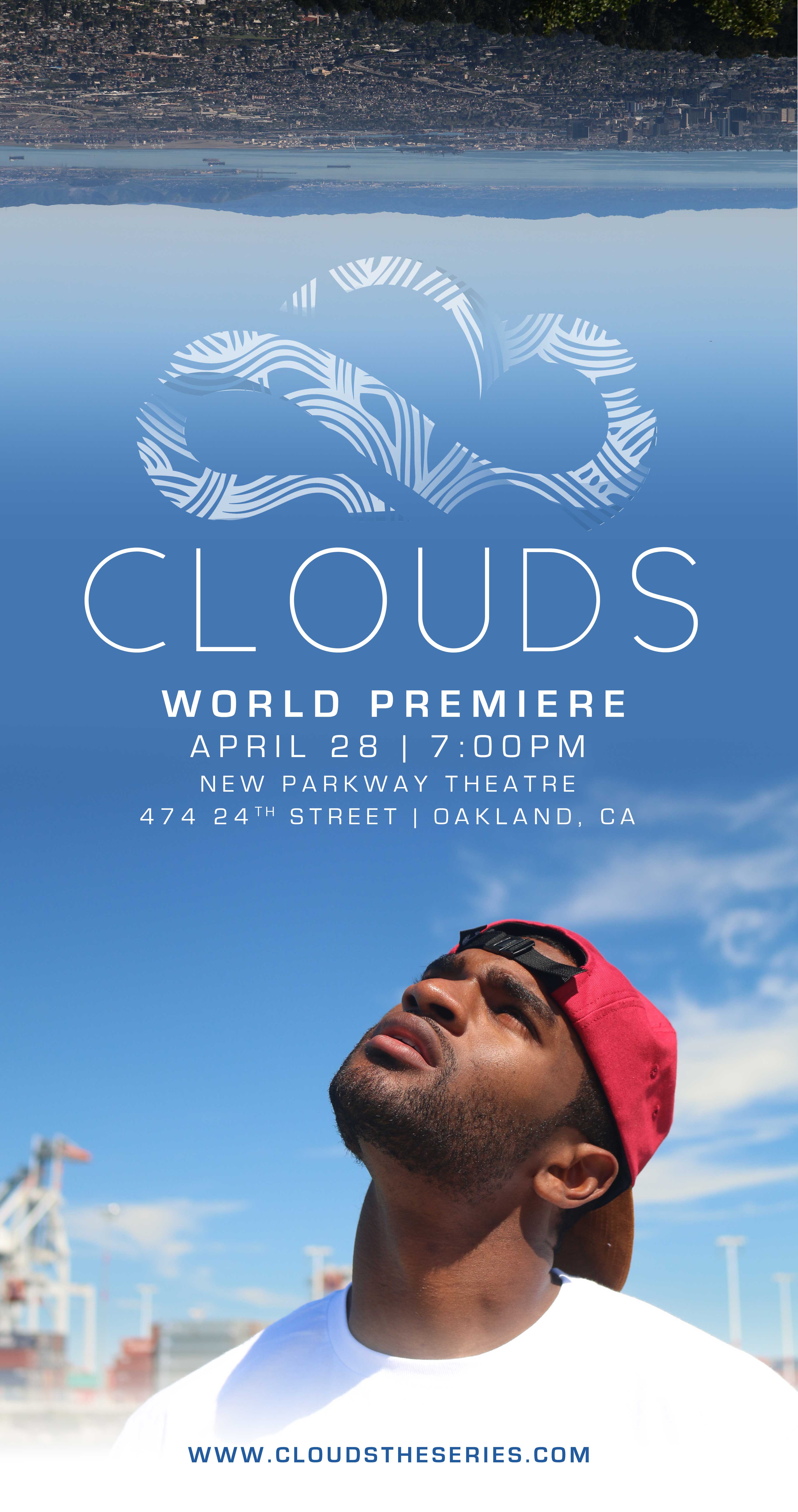 Organizer of "Clouds" Pilot Episode Premiere and Fundraiser
"Clouds" is an Oakland based web series we're currenlty producing about a young software engineer who quits his job to build a unique new dating app with the help of his cousin and the Oakland community at large. You can check out a trailer for the series at Cloudstheseries.com