Embark on a journey of vibrational alignment at this sound healing meditation concert with Himalayan singing bowls, gongs, bells and more!
About this Event
You're invited to float on a healing cloud of sound as Suren Shrestha, author of "How to Heal with the Singing Bowls" along with the Atma Buti teaching team, guide you on a journey of sound, relaxation and harmony.
Experience a sound healing meditation like no other as the vibrations of Himalayan singing bowls, gongs, bells and more, align your energy and create a balanced state of peace and harmony.
Please bring a yoga mat and a blanket for your comfort.
COME EARLY AND LEARN HOW IT ALL WORKS...
If you would like a deeper understanding of the healing modality of the singing bowls, please join us at 6:30pm for a workshop with Suren Shrestha, founder of Atma Buti Sound & Vibrational School in Boulder, Colorado.
REGISTRATION IS REQUIRED - PLEASE ADD THE WORKSHOP TO YOUR ORDER DURING CHECKOUT. Save $10 by registering for the workshop & concert together!
In this workshop, Suren will explain and demonstrate the vibrational process using singing bowls while incorporating volunteers from the audience. Learn about chakras and how they relate to sounds, different ways of arranging the bowls, how they work together and more.
TICKET PRICES: Concert only: $33 ~ Workshop only: $22 ~ Concert + Workshop purchased together: $45 (Save $10!)
MORE ABOUT SUREN SHRESTHA...
Suren Shrestha, founder of Atma Buti School and author of "How to Heal with the Singing Bowls", was born in Nepal, about 45 miles southeast of Mt. Everest. In the village where he grew up, Khandbari, people were healed by herbalists, monks, and medicine men using shamans' drums, gongs, and mantras.
He came to the US as a teenager, attended college and received a BS in Civil Engineering. Noting the growing interest in alternative medicine in the US, Suren returned to Nepal to learn how to practice ancient healing techniques that use sound and vibration. After learning about the singing bowls by studying from several different teachers in Asia and apprenticing under various teachers in Nepal, he wished to share this knowledge with others.
On his return to the U.S., Suren began teaching this knowledge while writing the book, How to Heal with Singing Bowls. In 2009, How to Heal with the Singing Bowls was published and has become one of the greatest teaching tools and references for many sound healing schools throughout the world. Proceeds from the sales of this book are donated to the Soul Medicine 501c Education Foundation for disadvantaged children in Suren's native village.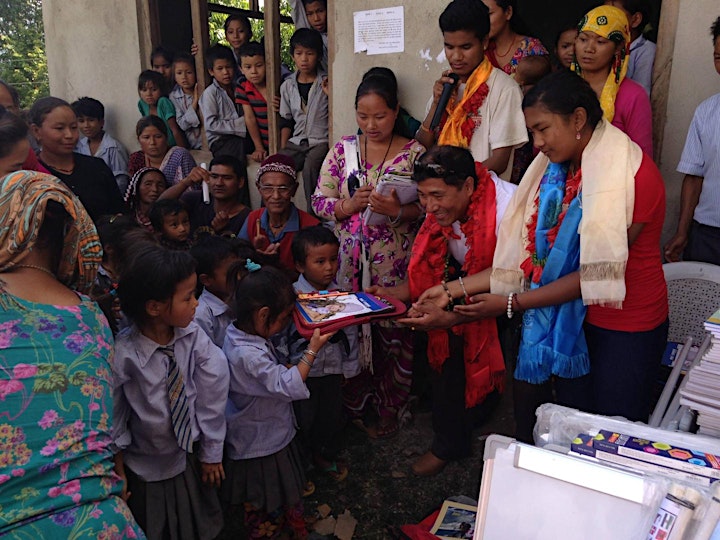 Suren is the founder and master teacher of the Atma Buti School where he is a guide for students from all walks of life on their journey in sound. Sharing the knowledge through education, sound concerts and sound healing Suren has touched the hearts of many. As this tribe of Atma Buti students grows worldwide the sound and vibration of positivity spreads and negativity dissipates.