Description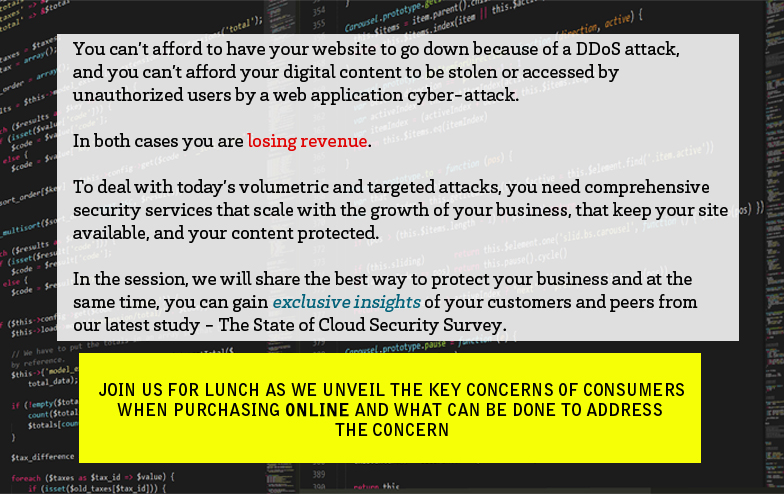 This workshop dives into the latest market trends, strategies, and best practices for Cloud Security. Bring back with you valuable business insights that will help you with some of your current business challenges.

This exclusive invitation is free-to-attend.
Moderator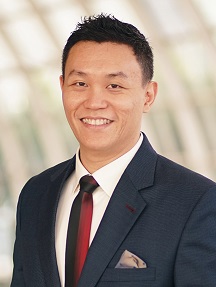 Ryan Lim, Principal Consultant & Founder, QED Consulting
Ryan is the Principal Consultant and Founding Partner of QED Consulting. With over 15 years of digital marketing experience, Ryan provides strategic counsel and advisory to senior management teams of leading global brands. He leads the strategic counsel and digital crisis communications practices at QED. Ryan also currently serves as a board member of Infocomm Media Development Authority
Speakers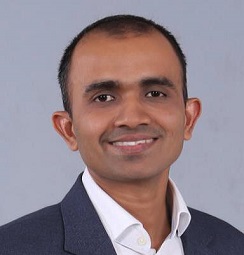 Jaheer Abbas, Regional Director of Limelight Networks Inc (SE Asia & ANZ)
Based in Singapore, Jaheer is responsible for overall business strategic planning and execution in the South East Asia region. Jaheer joined Limelight in 2010 and has worked with various large and small OTT, Media and Broadcast service providers in South East Asia, China and India regions. He has experienced firsthand what worked and what didn't.
In the recent years, Limelight has seen a lot of e-Commerce activities in SE Asia region and Jaheer has played an integral role in helping companies especially those from the travel and retail segments to realize business ROI in their digital transformation journey.
Prior to Limelight, Jaheer career spans over 10 years in the information technology sector. Jaheer holds a Bachelor Degree in Mechanical Engineering and Masters in Business Administration degree from NUS Business School.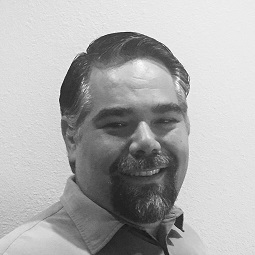 Joshua Roza, Global Director of Business Development, Limelight Networks Inc
Joshua Roza's career in Content Delivery Networks and security began over 17 years ago at Speedera Networks and he has held senior sales and business development positions at numerous CDNs since. Most recently Joshua has worked for Radware architecting CDN approaches to cloud security, Nuubit a mobile CDN company, and Zenedge. Joshua is a Graduate of New York Institute of Technology with a BS in Political Science.
Agenda*
Subject to changes
11:30 Welcome address
11:40 Exclusive: Sharing the Top Concerns of your Customers
12:00 Security Threats Facing Complex Web Businesses
12:30 A Layered Defense for safeguarding Digital Applications and Assets
13:00 Case Study: Cebu Pacific
13:30 Closing
Workshop Host

Limelight Networks, a global leader in digital content delivery, empowers customers to better engage online audiences by enabling them to securely manage and globally deliver digital content, on any device.

The company's award winning Limelight Orchestrate™ platform includes an integrated suite of content delivery technology and services that helps organizations secure digital content, deliver exceptional multi-screen experiences, improve brand awareness, drive revenue, and enhance customer relationships — all while reducing costs.
For more information, please visit www.limelight.com.
Follow us on Twitter, Facebook and LinkedIn and be sure to visit Limelight Connect.