Cloud, Security, Infrastructure, AI/VR, Google, Oracle: Providence Dec 15
Description
Click register, follow prompts and enter promotional code for free pass. Email registration@angelbeat.com for the code.

Click here for the detailed agenda, scroll down for speakers.

Registration begins, a full hot/delicious breakfast is served and exhibit area opens at 7:30, though the first talk is at 8:40. The program ends by noon. Specific topics covered include:
- Preventing DDoS, Ransomware and Cyberattacks
- Stopping Hackers from Exploiting New Threat Vectors/Vulnerabilities
- Hyperconverged Data Center/Storage Architecture
- Private/Public/Hybrid Cloud Strategies
- Using, Managing & Optimizing Multiple Cloud Service Providers
- Cloud Computing Platforms: Containers vs Virtual Machines vs Serverless
- Integration of Google Cloud Services with Cisco Products & Software
- Securing Cloud Applications and Data
- Capex vs Opex Spending: Financial Tradeoffs, Technical Considerations
- DevOps, Migration of Legacy Apps to Cloud/Hosted Platforms, including Office365
- AI/Machine Learning, IoT/Big Data Applications and Security
- Virtual/Augmented Reality Enterprise/Business Applications and Demonstration

Every attendee receives complimentary valet parking and WiFi, plus 3 CPE credit hours towards. There are drawings for gift cards and other prizes at the end of the event.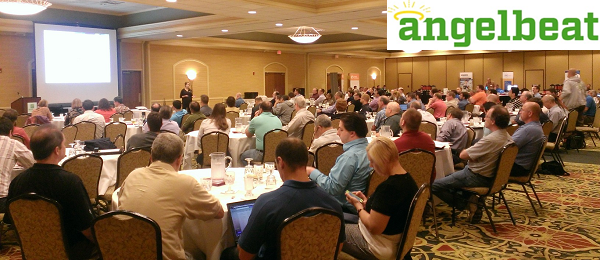 There are Google and Oracle keynotes, plus additional talks from Carbonite, Nutanix and Microsoft partner Versatile, who all follow these presentation guidelines (no sales pitches).

The presentations are mainly for IT, Security, Networking, Infrastructure, Storage, DevOps, Database, Developer, Application, Programming, Data Warehousing, e.g. technical professionals, though there is strategic/financial/business information that also makes it meaningful for (digital) marketing, compliance/legal and executive/line-of-business personnel.