Description
Click register, follow prompts and enter promotional code for free pass. Email registration@angelbeat.com for the code. Please be aware that the date of event has been changed to Tuesday March 27, from Wednesday March 21, due to the upcoming storm.

Click here for the detailed agenda, scroll down to see speakers and click on his/her picture for biography.

Registration begins, exhibit area opens and breakfast is served starting at 8:00, though the first talk is at 9:00. The program ends by noon.

Specific topics covered include:
- Stopping Malware, Ransomware, Data Breaches and Advanced Persistent Threats
- Securing Cloud Applications and Data
- Private/Public/Hybrid Cloud Strategy and Application Performance
- Integration of Cloud-based Amazon Web Services with Onsite VMware Software Functionality
- Migration of Legacy Apps to Hosted/Cloud Platforms
- Software-Defined Wide Area Network (SD-WAN)
- Enterprise Blockchain Applications beyond Bitcoin Hype

Every attendee receives meals, complimentary WiFi, plus 3 CPE credit hours. There are drawings for gift cards and other prizes at the end of the event.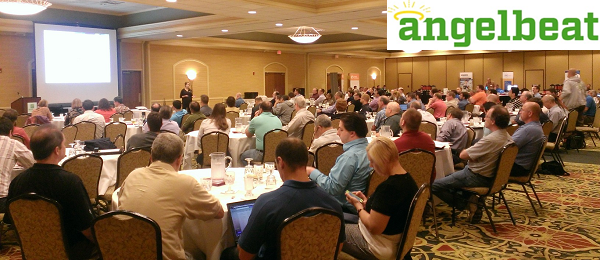 There is a VMware keynote, plus additional talks from Check Point, Riverbed, ThousandEyes and other leading firms, who all follow these presentation guidelines (no sales pitches).

The presentations are mainly for IT, Security, Networking, Infrastructure, Storage, DevOps, Database, Developer, Application, Programming, Data Warehousing, e.g. technical professionals, though there is strategic/financial/business information that also makes it meaningful for (digital) marketing, compliance/legal and executive/line-of-business personnel.