Description
Click register, follow prompts and enter promotional code for free pass. Email registration@angelbeat.com for the code.

This event date was pushed to Tuesday March 27th, from Thursday March 22nd, due to yesterday's snowstorm.

Click here for the detailed agenda, scroll down for speakers and click on his/her picture for biography.

Registration begins, exhibit area opens and breakfast/coffee/snacks are served at 7:30, though the first talk is at 8:50. The event concludes in mid-afternoon. Specific topics covered include:

- Identifying and Stopping Breaches, Malware, Zero-Day Attacks and Advanced Persistent Threats through Integrated Network, Endpoint and Email Protection
- Securing Cloud-Based Mission Critical Applications and Data
- Enterprise Blockchain Deployments, Beyond Bitcoin Hype
- Private/Public/Hybrid Cloud Strategy
- Software-Defined Wide Area Network (SD-WAN)
- Cloud Computing Platforms: Containers vs Virtual Machines vs Serverless
- DevOps and Accelerating/Automating Application Updates/Releases
- Migration of Legacy Apps to Cloud/Hosted Platforms
- Integration of VMware Products/Software with AWS Cloud Services
- Hyperconverged Infrastructure and Storage/Backup
- Big Data Analytics, Business Intelligence, IoT Applications
- Mobile Workforce Productivity Solutions, Cloud-based Unified Communications & Collaboration Tools

There is a special lunchtime kenote on Microsoft's Top Three Future Technology Priorities:
- Artificial Intelligence (AI) and Machine Learning
- Quantum Computing
- Virtual/Augmented/Mixed Reality
Every attendee receives meals, complimentary WiFi and self-parking, easy access to the Metro, plus 4 CPE credit hours. There are drawings for gift cards and other prizes at the end of the event.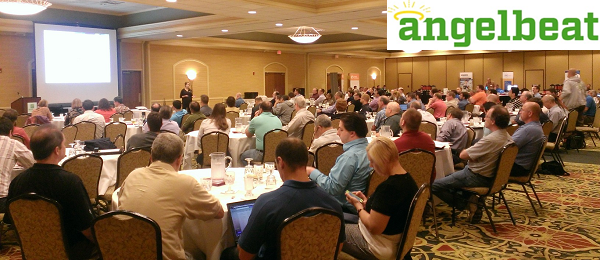 There are Microsoft, VMware and Amazon Web Services keynotes, plus additional speakers from FireEye, Mitel, Riverbed, Zerto, Check Point, Cloudian and Pivot3 who all follow these presentation guidelines (no sales pitches).

The presentations are mainly for IT, Security, Networking, Infrastructure, Storage, DevOps, Database, Developer, Application, Programming, Data Warehousing, e.g. technical professionals, though there is strategic/financial/business information that also makes it meaningful for (digital) marketing, compliance/legal and executive/line-of-business personnel.