Cloud, Security, Blockchain, AI, Amazon, VMware, Microsoft: Brooklyn Oct 17
Description
Click register, follow prompts and enter the promotional code for a free pass. Email registration@angelbeat.com for a code.

Click here to see the detailed agenda and to hear CEO Ron Gerber's podcast on why you should attend. Scroll down to see the list of speakers; click on each picture for his/her biography.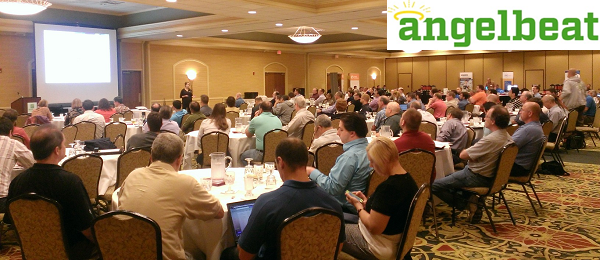 Angelbeat is hosting this informative 1/2 day workshop on these highly relevant and inter-related topics:
- Stopping DDoS, Ransomware and Cyberattacks with Onsite and Hosted Solutions
- Compliance with EU GDPR Data Regulations
- Integration of VMware Data Center Functionality with Amazon Web Services
- Private/Public/Hybrid Cloud Strategy and Architecture
- Migration of Legacy Apps to Hosted Platforms
- Cloud-based Backup and Disaster Recovery Strategies
- Big Data, IoT and Analytics Applications: Using AWS to Analyze Data from Multiple Sources
- DevOps, Artificial Intelligence and Machine Learning Demonstration
- Blockchain Enterprise Deployments using Microsoft Azure Cloud Services

There are keynotes from Amazon Web Services, Microsoft and VMware, plus additional talks from Cloudflare, Carbonite and Calligo, who all follow these presentation guidelines (no sales pitches). Angelbeat CEO Ron Gerber's closing comments discuss how encrypted messaging, wireless replacing wired networks, and Bitcoin and digital/non-cash currency impacts your organization and personal career. The presentations are designed for IT, Security, Networking, Infrastructure, Storage, DevOps, Database, Developer, Application, Programming, e.g. technical professionals, though there is strategic/financial/business information as well that makes it meaningful for (digital) marketing, compliance/legal and executive/line-of-business personnel.

Every attendee receives meals, complimentary WiFi, plus 4 CPE credit hours towards your CISSP or other certification. There are drawings for a gift cards and other prizes at the end of the event.