Cloud Security Alliance (CSA) NY Metro October Meeting

Tuesday, October 16, 2018 from 5:30 PM to 8:30 PM (EDT)
Event Details

With the "move to the cloud," and the volume and complexity of today's security threats increasing each and every day, companies are not only challenged with securing their data, but also in managing a multitude of security incidents through multiple tools with little to no resources. 

Join the Cloud Security Alliance (CSA) New York Metro Chapter on Tuesday, October 16th from 5:30 - 8:30 PM at the AWS NY Loft for practical guidance on how to manage security challenges caused by new cloud and web technology and what a new security stack looks like. 
AGENDA
5:30 - 6:00 PM - Arrival and Registration, Networking, Appetizers and Drinks
6:00 - 6:10 PM - Welcome, Announcements and Chapter Overview, Gili Lev, President & Chairman of CSA NY Metro BoD & AWS Security Advisor
6:15 - 6:45 PM - Building a State-of-the-Art "Machine Learning at Scale" Platform on the Cloud, Oscar Rodriguez, Chief Architect, BlackThorn Therapeutics 
6:45 - 7:15 PM - A Journey to Securing the Cloud at Novartis, Munish Modgil, Associate Director, IS/Risk Management, Novartis
7:15 - 7:30 PM - Sponsor Recognition                                                                                                                   
7:30 - 8:30 PM - Networking and Happy Hour  
About our speakers
Oscar Rodriguez is an entreprenurial and driven Chief Architect, responsible for driving the technology vision and implementation of next-generation Digital Platform at BlackThorn. Prior to joining BlackThorn, Oscar spent the past 25 years delivering technology strategies and solutions for a multitude of enterprise-wide initiatives across various industries. Oscar is a sought-after speaker, discussing the impact of emerging technologies including blockchain, Artificial Intelligence, cloud and security. 
Munish Modgil is an IT professional with more than 20 years of diversified experience in IT Risk, Quality, Compliance Management and Audit. In his current position as Associate Director of Information Security & Risk Management at Novartis Pharmaceuticals, he manages security and compliance activities for application portfolios supporting different business domains. Prior to joining Novartis, Munish has worked at Novo Nordisk, Merk, Cendant Mortgage, and AT&T. He is an active member of ISACA NJ Chapter since 2008. 
Meet our CSA NY Metro Board of Directors  
President & Chairman: Gili Lev
VP of Operations/Membership/CSA Liaison/Secretary: Jim Rutt
Senior Board Member: Elad Yoran
Speaker Chair & Sponsorship: Jason Falciola
Director of Events: Dan Higham 
The Board is also supported by the following leaders: 
Education and Training Lead: Matt Sharp
Marketing Lead: Kimberly Lessard  
If you'd like to volunteer or be considered as a speaker for future events, email us at info@csanymetro.org
A special thanks to our sponsors: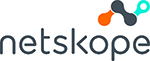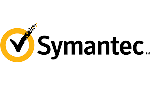 When & Where

AWS Loft
350 West Broadway
New York, NY 10013


Tuesday, October 16, 2018 from 5:30 PM to 8:30 PM (EDT)
Add to my calendar
Organizer
The CSA New York Metro chapter name was derived from our representation of New York, Connecticut and New Jersey. In order to honor each member state, we plan host events in all three states. Representing such a large area, we tailored our mission statement to work for a diverse audience: "To promote the use of best practices for providing security assurance in reducing and identifying threats within Cloud Computing."
It is our hope that the New York Metro Chapter CSA will act as an example for other CSA chapters in the US. In order to achieve this as quickly and thoroughly as possible, we need volunteers! If you'd like to help build this chapter, you can contact us on LinkedIn here, or you can also email info@csanymetro.org.