Description
Managing a business? Having difficulty to streamline your IT? Do not have the technical know-how or need business consultancy?
Exitra Sdn Bhd is organising Cloud & Open Source: Amplifying Your Business at Menara LGB, TTDI.
Making the Right Moves - Cloud and Open Source should be viewed as tools used in a broader IT strategy that provides solutions to business challenges and achieve objectives.

Ultimate Tools For Business Growth - Focus on your growing business by increasing the efficiency and productivity of your business Optimize and boost the cost efficiency

Peace Of Mind - When it comes to IT spending, it's all about the reliability, infrastructure and practicality Cloud and Open Source are able to provide you with a peace of mind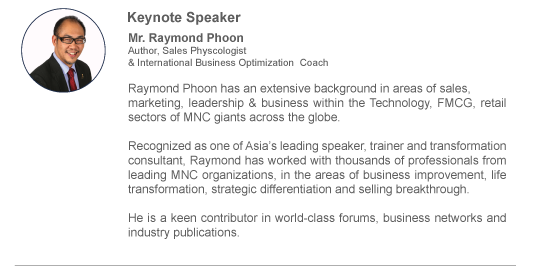 Keynote speaker, Mr. Raymond Phoon will be presenting the "Traps, Trends and Treasures of The Cloud".
Cloud computing has become one of the fastest growing service or solution due to the advantages of high computing power, lower cost of services, high performance, scalability, accessibility as well as availability.
However what opportunities or challenges does the cloud offer for entrepreneurs, SMEs and traditional enterprises ?
He will share candidly about the following :
• What are the latest trends in cloud computing ?
• What to look out for when choosing cloud applications & platforms ?
• How to avoid the traps and pitfalls of the cloud ?
• Leveraging on the cloud for greater personal and business productivity

Furthermore, Mr. Bryan Soong - CEO, Vectory Innovation Sdn Bhd and Co-founder of Biztory Cloud Accounting will discuss about "Software SaaS – The Power of Scalability".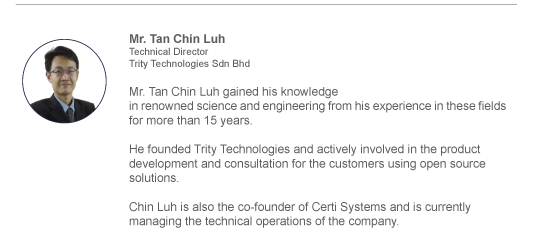 And finally, Mr. Tan Chin Luh - Technical Director, Trity Technologies Sdn Bhd will talk about "Going Beyond Excel, Analyze Your Data from The Cloud with Open Source".