About this Event
Cloud Data Summit is for data and IT executives, data managers, data scientists, data engineers, data warehouse architects, and more who are thinking about moving to the cloud or expanding their cloud presence. Deploying and managing data platforms have changed drastically in the last few years, and much of what you know about DataOps is no longer relevant. But some things remain the same.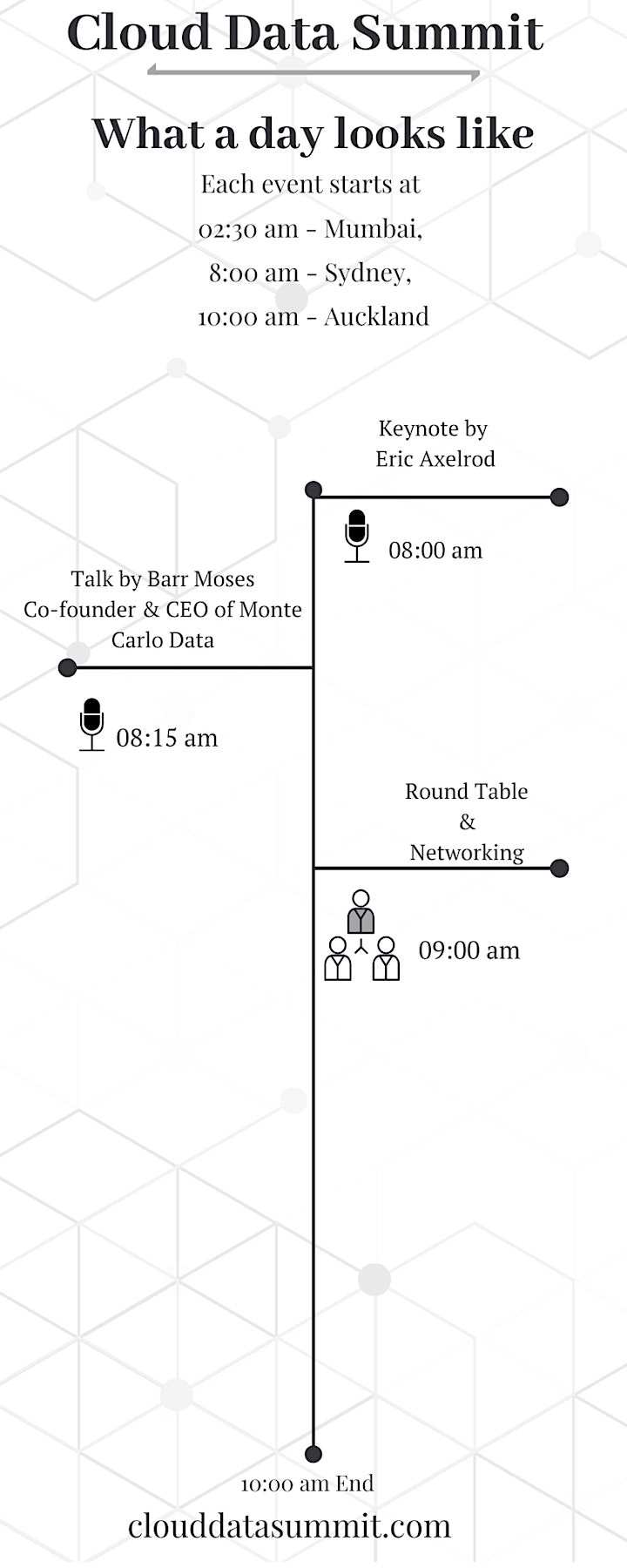 Cloud Data Summit is 100% web-based on a revolutionary new conference platform. This is unlike any online event you have ever experienced. It is a packed -day event where all attendees are fully engaged. The main stage, speaker panels, peer networking sessions, roundtables, breakout sessions, as well as group lunches and happy hours are all part of the CDS experience.
What a day looks like:
-- Keynote by Eric Axelrod
-- Talk by Barr Moses, Co-founder & CEO of Monte Carlo Data on "Why data downtime matters to the data industry, signs you may have a data downtime problem, how to address it proactively."
-- Round table
-- 1:1 Networking
You will be able to meet hundreds of data scientists, data engineers, data warehouse architects, and more 1:1 and in group sessions.
Join executives from Google, Microsoft, IBM, Forbes, Legg Mason, Rakuten, Pratt Whitney, Spotify, AstraZeneca, Lexis Nexus, AB-Inbev, and many more to get practical insights on how to design, build, run, and optimize data workloads using new cloud technologies.