Cloud Computing Workshop - Silicon Valley

Thursday, October 13, 2011 from 8:30 AM to 4:00 PM (PDT)
Event Details
Cloud Computing Workshop  - Co-located with CloudCamp Silicon Valley
Cloud Computing and PaaS - Learn from the Experts
Platform-as-a-Service (PaaS) represents a subtle, yet significant shift in the transition from traditional web appdev/hosting technology to cloud-native appdev/hosting technology. As the last piece of the Cloud Computing pyramid to evolve there are several definitions of the term which are confusing, both to customers and the market as a whole. Furthermore, different programming models are evolving to address divergent customers needs. One of these needs is the ability to run legacy apps & code in a new Infrastructure-as-a-Service environment. There are many enterprise customers with this need. Another need is to take advantage of new Cloud Computing features to rapidly develop brand new apps that scale without the burden of supporting legacy application code. Both are rapidly evolving programming models, and together, they represent the future of programming in the Cloud.

Dave Nielsen, founder of CloudCamp, and chair of the PaaS Working Group has helped clarify the definition of these two PaaS models using his experience running over 100 discussion groups and conducting vendor and customer interviews.  If you want to understand this emerging technology this workshop is for you. Not only will you learn the difference between IaaS, Legacy PaaS & Native PaaS, but the pros and cons of each, and when to use one versus the other
Who should attend:
Developers, Application Architects, Project Managers, IT Specialists and System Administrators
Agenda (subject to change)
8:30 am Registration w/ Coffee & Bagels
9:00 amWelcome, Overview of Agenda
9:15 amAttendees to fill out applications desired for PaaS
9:30 amPresentation: Essential Characteristics of Infrastructure-as-a-Service
- Demo: Demonstrate IaaS - Deploy WebSphere via Workload Deployer
10:15 amPresentation: Ideal Infrastructure-as-a-Service Deployment Model
- Hybrid Models - Data vs Compute
- Plain Old Cloud Objects
 - Demo: ICON - Image Construction tool - How to create & deploy custom virtual machine images for your company
11:00 amBreak
11:15 amPresentation: Intro to PaaS 
- How PaaS is different than IaaS
- When to use IaaS vs. PaaS
- Explain why IaaS standardization is benefits PaaS
12:00 pmLunch
1:00 pmPresentation: Tale of Two PaaS
- How Native PaaS is different from Legacy PaaS
- Common use cases of Legacy PaaS & Native PaaS
2:00 pm Overview of IBM Workload Deployer
2:45 pmBreak
3:00 pmDemo: Build Cloud Applications
3:45 pm           Deploy and Manage Cloud Applications
4:15 pm           Attendee Application Evaluation
4:45 pm           Q&A
5:00 pm           Session

Location:
IBM Innovaton Center
1001 East Hillsdale Blvd, West Tower
Foster City, CA 94404
Instructors:
Dustin Amrhein (IBM)
Dave Nielsen (Platform D)
Larry Carvalho (RobustCloud)
Sponsored by: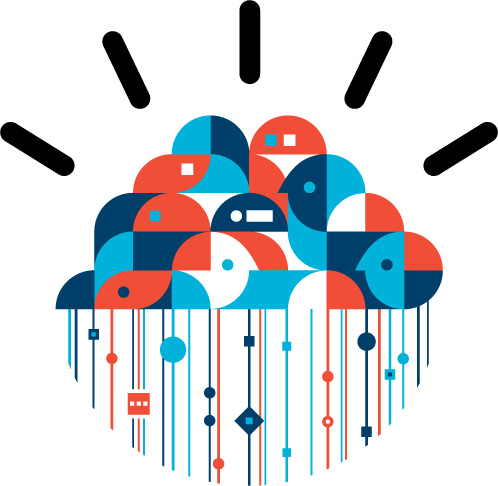 Attendee List
Sort by:

Date

|

First Name

|

Last Name
When & Where

IBM Innovation Center - Silicon Valley
1001 E. Hillsdale Blvd.
West Tower, Fourth Floor Suites,
Foster City, CA 94404


Thursday, October 13, 2011 from 8:30 AM to 4:00 PM (PDT)
Add to my calendar
Organizer
CloudWorkshop is a 4 hour event to help companies figure out which applications should run in the cloud and which type of cloud platform to use.