Description
Click register, follow prompts and enter promotional code for free pass. Email registration@angelbeat.com for the code.

Click here for the detailed agenda, scroll down for speaker biographies. The Microsoft keynote presenter Shawn Weisfeld has insights on protecting applications/data from the just discovered Spectre/Meltdown vulnerability, plus Enterprise Blockchain Deployments/Applications that go well beyond the hype of Bitcoin.

To avoid morning traffic, registration begins, coffee/snacks are served and exhibit area opens at 8:30, though the first talk is at 9:30. The program ends with lunch. Specific topics covered include:
- Securing and Protecting Cloud Applications and Data
- Mobility, Virtual Desktop and Thin Client Architecture, Application Virtualization
- Private/Public/Hybrid Cloud Strategy
- DevOps, Migration of Legacy Apps to Cloud/Hosted Platforms
- Artificial Intelligence, Machine Learning
- Big Data Analytics/IoT
- Cloud Computing Platforms: Containers vs Virtual Machines vs Serverless

Every attendee receives meals, complimentary parking and WiFi, plus 4 CPE credit hours. There are drawings for gift cards and other prizes at the end of the event.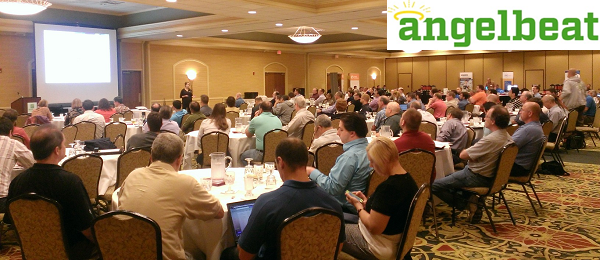 There are expert speakers from Microsoft, Amazon, Citrix, RedLock, Thousandeyes and Dell, who all follow these presentation guidelines (no sales pitches).

The presentations are mainly for IT, Security, Networking, Infrastructure, Storage, DevOps, Database, Developer, Application, Programming, Data Warehousing, e.g. technical professionals, though there is strategic/financial/business information that also makes it meaningful for (digital) marketing, compliance/legal and executive/line-of-business personnel.