Description
Un incontro tecnico per tecnici. Un Barcamp
per parlare di Cloud, scoprire le novità sul mondo Joyent, case history su Node.js e SmartOS, database relazionali e non, OrientDB, le risorse per la community, i punti di vista sui cloud
disponibili sul mercato. Dopo il successo di Milano (guarda le foto), Cloud Barcamp sbarca a Roma!
17:30 - Intro Barcamp
by Andrea Piovani, Community Evangelist Cloud
Libero
17:45 - Cloud
Libero su piattaforma Joyent, tips, CloudAPI e Database by Antonio Bevaqua, Cloud
Specialist ITnet
18:30 - Q&
A

18:45 - SmartOS and Joyent Developer Community, video introduction to SmartOS by Bryan Cantrill, Joyent - San Francisco
19:00 - Sportsquare Games: sviluppare una piattaforma di successo con Node.js.
L'esperienza da developer: tips e best practices

by Alex Carpentieri, Co-founder & Developer presso SportSquare Games



19:40 -
Graph Database:
OrientDB, un approccio pratico

by

Luca Garulli - CEO di Orient Technologies Ltd. & Luigi Dell'Aquila - Software Architect



OrientDB è un graph/document database nato e sviluppato attorno ai concetti e ai linguaggi web: come utilizzarlo (ovunque) per creare un'
architettura in cloud
per sviluppare
applicazioni distribuite
.
20:20 - Aperitivo & Networking
Hai una
startup
o una soluzione innovativa? Vieni a scoprire come entrare nel programma
Starthappy
di Italiaonline con
50.000 € di risorse cloud e 50.000 € di visibilità
su Libero.it e Virgilio.it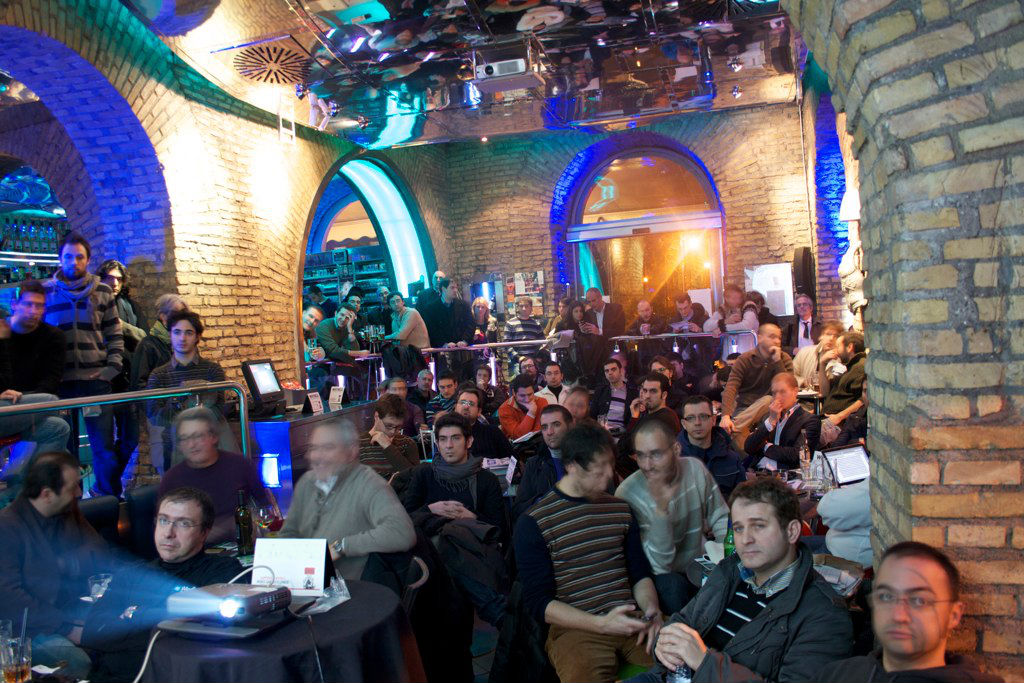 Vi aspettiamo numerosi presso Oppio Caffè a Roma per un aperitivo a buffet in compagnia!