Description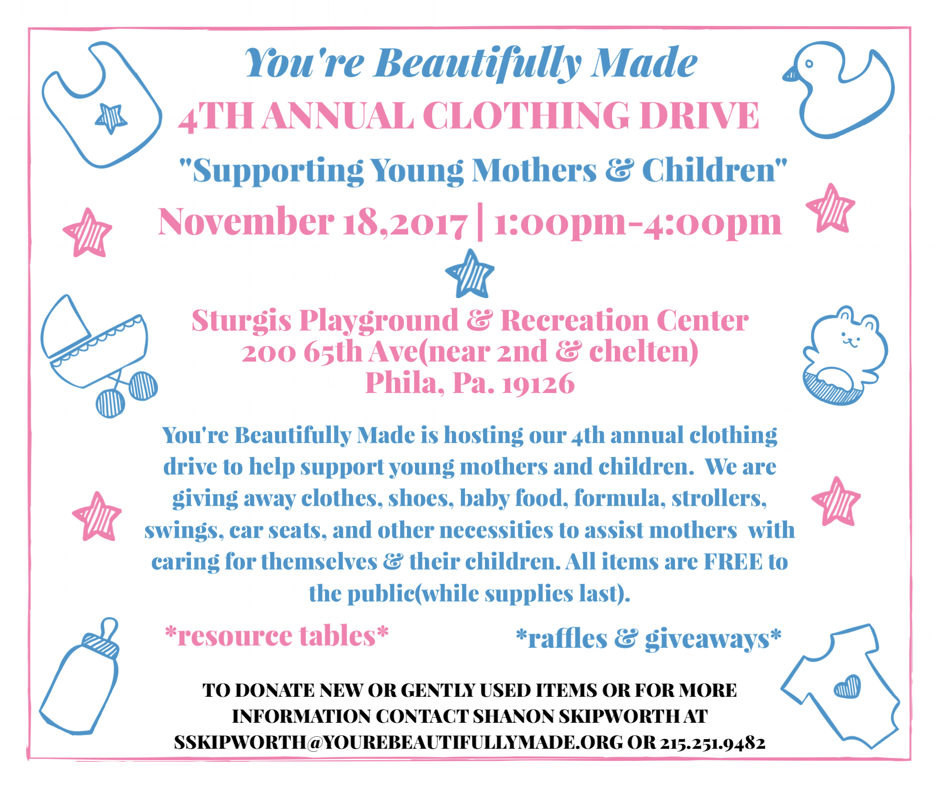 You're Beautifully Made, Inc will host our 4th annual clothing drive and baby item giveaway to support young mothers and children. We are giving away clothes, coats, strollers, car seats, baby food, baby formula, pampers, and other items needed to help mothers care for themselves and children. All items are FREE to the public(while supplies last).
Where: Sturgis Playground and Recreation Center, 200 65th Ave, Phila. Pa. 19126

When: 11/18/17
Time: 1:00pm-4:00pm
*RESOURCE TABLES *RAFFLES *GIVEAWAYS
To donate or for more information contact Shanon Skipworth at 215-251-9482.
To learn more about You're Beautifully Made visit us at www.yourebeautifullymade.org