'Clothes Make the Queen: The Linchpin of Beauty, Royalty, & Power' Webinar
Sales Have Ended
Registrations are closed
Looking to register for the replay? Visit AdventureClub.com > Virtual Events > Active Replays to browse our active replays, which expire one week after the program's original air date.
Sales Have Ended
Registrations are closed
Looking to register for the replay? Visit AdventureClub.com > Virtual Events > Active Replays to browse our active replays, which expire one week after the program's original air date.
Can't make it live? Register and get access to the full replay for one week! New York Adventure Club | www.AdventureClub.com
About this event
Queens throughout history have used what they wear to convey messages about their beauty, royalty, and power. From pharaoh Hatshepsut's false beard to Marie Antoinette's extravagant gowns, it's time to dive into the fascinating stories of how queens across continents and time periods have dressed the part — and how their position in the public eye allowed them to speak using their appearance as much as their words.
Join New York Adventure Club for a digital journey through the lives and wardrobes of queens throughout history, whose outfits singlehandedly bolstered or weakened their position on the throne.
Led by fashion historian Caroline Elenowitz-Hess, our virtual showcase of the fashions of queens throughout history will include:
A close look at how portraits of Queen Elizabeth I used dress to elevate her family, wealth, youth, and military might
Royal fashion scandals, such as the "Affair of the Necklace" and Princess Diana's "Revenge Dress"
A discussion of how queens as different as Chinese Empress Cixi and Idia, the first Queen Mother of Benin, used their attire to show power
Examples of iconic gowns worn by queens such as Queen Victoria, Tsarina Alexandra of Russia, and Queen Elizabeth II
Afterward, we'll have a Q&A with Caroline — any and all questions about queens and their fashion are welcomed and encouraged!
Can't make it live? Don't worry, you'll have access to the full replay for one week!
See you there, virtually!
*Immediately upon registering, you will receive a separate, automated email containing the link to join this webinar
**For the best possible viewing experience, please ensure you're using the latest version of your internet browser — Google Chrome is the most compatible. Exact technical requirements and a webinar user guide will be shared in the automated confirmation email upon registration.
***A full replay of the experience will be available to all registered guests for up to a week
About Caroline
Caroline Elenowitz-Hess is an independent fashion historian based in New York City. Caroline worked for several years as a fashion designer before pursuing her MA in Fashion Studies from Parsons. She previously received a BA in English Literature from Yale University and an AAS in Fashion Design from FIT. Most recently, Caroline has been a curatorial intern at the Costume Institute at the Metropolitan Museum of Art and at the Museum at FIT. Her research is focused on definitions of femininity in the twentieth century in France and the United States.
Testimonials
"Brilliant visuals, great linking of themes, good exposition of how clothes worked for monarchs in unstable times." -Linde
"Excellent content and presentation." -Natalia
"It was insightful, moved at a great pace, and just plain FUN!" -Sandy
"Interesting topic and presenter is great." -Gwen
"Our speaker was well-informed, articulate and very enthusiastic about her subject." -Judith
"Explanations, wide range of examples - Egypt, Africa, China, France, England. Really appreciated this!" -Valerie
"Interesting historical information about fashion." -Susan
"She was very knowledgable and spoke well." -Karen
"Liked the video, love Caroline's style of presenting, happy to see she is back after the bra one she did a few months ago." -Noelle
"Caroline was very well organized and presented a lot of very interesting information along with "slides" and pictures." -Paul
"Colourful, excellent research, good presentation. Thoroughly enjoyable." -Susan
"Gorgeous pictures and the talk was full of interesting information - particularly about the less well-known queens." -Mercia
"The presenter is so knowledgeable and engaging. I really enjoyed her talk and the interesting pictures in her slide show. She presented a different and interesting take on costume and dress." -Phyllis
"The speaker and how she organized the material. She's great to listen to." -Margo
"Interesting topic! And she had good visual examples. I also liked that she included women from outside Europe." -Laurie
"She was very knowledgeable and well prepared." -Joanna
"Subject matter presented clearly. Content fascinating. Caroline totally professional lecturer. Superb evening! Another fabulous NY Adventure ! I watch 5 or 6 zooms per day and NY Adventure always among the very best!" -Norma
"Thank you for the historical context, portraits and photos." -Maggie
"Very knowledgeable presenter - great info and good photos to show examples." -Virginia
"The speaker was very knowledgeable, shared a lot of interesting, multi-cultural facts, and had great slides & rhythm!" -Sara
"I liked the detailed explanations of why the subjects wore what they wore and what it symbolized." -Deborah
"The presenter was incredible! I love attending her lectures!" -Alex
Disclaimer
By attending a New York Adventure Club experience, you accept our terms of service.
Categories: Virtual, Art & Entertainment
Organizer of 'Clothes Make the Queen: The Linchpin of Beauty, Royalty, & Power' Webinar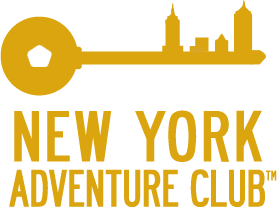 NEW YORK ADVENTURE CLUB
Unlock Your City
We give you insider access to the city's best-kept secrets. But we're so much more than a tour company.
WHO WE ARE

We are a community-driven club that curates the most unique experiences in town, with a focus on history and storytelling. We show you a city you never knew existed, and offer a community you can't live without.
You won't find our special-access tours and exclusive events anywhere else. Think after-hours tours of New York City's most celebrated spaces, themed parties in unexpected locations, and weekend excursions to incredible destinations. All of our events end with social hangouts so you can meet people who love exploring as much as you do.
THE 'CLUB' IN NEW YORK ADVENTURE CLUB

Our current community is more than 23,000 members strong and includes everyone from recent NYC transplants to lifelong residents. Whatever borough you're from (or city or country, for that matter), we'll make it easy for you to take full advantage of the unique places and great people this city has to offer.  
WHERE WE GO
To ensure a one-of-a-kind experience each and every time, we handpick events and outings specifically for the New York Adventure Club community. Recent events include:
* An after-hours tour of New York City Hall
* Special access into some of New York's most coveted private social clubs, including the Explorers Club and National Arts Club
* Petting baby kangaroos, holding sloths, and feeding leopards at Staten Island Zoo

* An NYPD Precinct tour, including a meet-and-greet with detectives and Emergency Service Unit crew members
* A tour of the Polish Consulate led by the Consul General and Vice Consul General of Poland

* A special-access tour of Brookhaven National Laboratory and its Relativistic Heavy Ion Collider (RHIC)
* A Halloween party in a historic gothic crypt, complete with a five-piece brass band
Subscribe with our newsletter to get the inside scoop on the city's most interesting events: http://eepurl.com/1cnVH
Unlock Your City with New York Adventure Club