Cloth Diapering 101 Class

Multiple Dates
Event Details
Hello Mommas to be!
Hello disposable diapering Mommas!
Hello to anyone curious or down right interested in cloth diapering!
Register for one of our FREE classes where you will learn more than you ever wanted to know about cloth diapering from a Momma who has been there and done that on twins AND survived to tell about and recommend it because she thinks it is awesome.  Janice will be your host and instructor.  She lives and has lived a holistic, natural, organic kind of lifestyle for more years than she cares to admit...she says that she was way ahead of the fad to be healthy and eco friendly.  She was fortunate to run a local online retail business that allows her to travel to market and therefore try out several brands of diapers.  She has not tried them all, but certainly enough to share the good, the bad and the ugly.
She will give you the following information and follow with questions and answers as time provides.
How much money will I really save?




What's the difference?  AIO, One Size, Snaps, Aplix, Side Snap, Front closure, etc.

Is every diaper right for every baby?

How do I put the thing on?

How do I wash and care for my stash?

Cloth wipes?  That's really gross isn't it?

Can I make my own Juice?  What?!?

What are the shortcuts and tricks of the trade?
Register for this FREE event.  The information that you take with you will be worth it for your baby, mother earth, and your pocket book.  You will have the opportunity to purchase diapers at this event and will receive a coupon to use when you make your purchase.
***

 Please remember to bring your paper ticket as space is limited 

***
Make a list of questions and email them to Janice in advance of the class at GCDC@CheeksNBums.com.  This will allow her to compile questions and save time by answering them in the class where possible.
Where

The Maitland Presbytarian Church
341 N Orlando Avenue
Family Life Center
Maitland, FL 32751


Multiple Dates
Add to my calendar
Organizer
CheeksNBums.com

CheeksNBums.com is an online store for Babies and Moms.  We sell products that we feel will help you as a family.  We also strive to select the more natural and/or organic products.  Many of the products we sell are things that we have or still continue to use on our own twin girls.  We are always looking for better ways, better products, unique products along with soft and organic things.  We sell toys that you can feel safe giving young infants.  We sell strollers that fold in a snap, are lightweight, hold two and three children and still fit through door ways easily AND are roomy for your child.  We sell what we find helpful in our own family and things we think will help in other families large and small.  We are all about the rosie little Cheeks that everyone wants to pinch and the clean little Bums that we all find so adorable.  Cheeks N Bums.com! Where you can find things that you really need and the things that you just really want.  
Presenting...

Win a FREE CLOTH DIAPER
Please, remember to Donate online for more chances to win a brand new FREE CLOTH DIAPER by BottomBumpers for you and your little one.  Nothing says Eco-friendly like a certified 100% Organic Cotton Lining and snap-in soaker material. Botombumpers soakers are also topped with a high quality Organic Bamboo Velour, the softest material we've ever touched and they are stain resistant.  Donations for more chances to win a FREE CLOTH DIAPER will benefit the Real Diaper Association.   See 2016 Baby EXPO and Great Cloth Diaper Change of Winter Park, FL for details.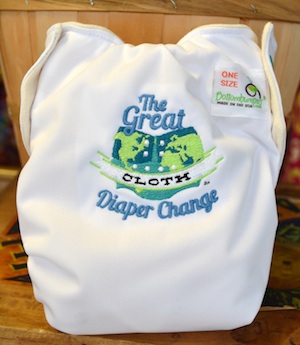 Donate your previously worn diapers
We are working with cloth diaper friendly charities and therefore we need the diapers in your stash that are just not your favorites.  There are babies and mommas who will make it their favorite.  Perhaps all of your little ones are potty trained.  Keep your cloth diapers alive by donating your entire stash.  Please bring in a cloth diaper; new or previously worn; to donate.  You will do someone's soft little "Bum" a big favor in so many ways.  We were able to help more than countless families with all of the cloth diaper donations we collected last year.  Let's make it even more this year.  With your help we CAN and WILL do it!
As quoted from the local representative for a local cloth diaper charity:
"We look forward to participating in the GCDC again this year! ... We had such great donations...more than 15 families were helped in our area as a result!" 
Cloth Diapering 101 Class