Location
Kells Irish Restaurant & Pub
112 SW 2nd Ave
Portland, OR 97204
Description
Created from heavy metals and rare earth elements, the lithium-ion batteries used in today's electric vehicles are challenging to recycle. However, these batteries and packs are extremely valuable, so the race is on to develop innovative ways to recycle battery cells at the end of their useful lives and provide "second life" applications for these batteries.

Our February event will review the opportunities and challenges in battery recycling and reuse. Our first speaker, Steve Sloop of Bend-based OnTo Technologies, will share the latest developments in battery material recycling and his own company's unique approach, that is both more effective and less environmentally damaging. Our second speaker, Ethan Elkind of UC - Berkeley School of Law and UCLA School of Law, will discuss current research and pilot projects in the second-use market for battery packs. A lithium-ion battery can retain up to 80% of its original capacity for holding a charge even at the end of its life in a car. Research suggests that discarded batteries aggregated together can serve as inexpensive energy storage for our power grid - a critical component needed to support the integration of more renewable energy sources.
Steve Sloop, President of OnTo Technologies, LLC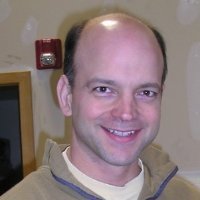 With a background in chemistry and battery research, Steve founded OnTo and developed an environmentally-friendly technology that extracts valuable materials from lithium-ion batteries and reduces the amount of batteries entering the landfills. He is working on creating and eventually scaling up the rejuvenating of lithium-ion cells so that they can be reused in new vehicle battery packs and other applications.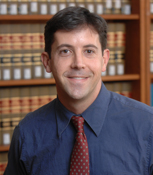 Ethan Elkind, Associate Director of the Climate Change and Business Program at UC Berkeley School of Law and UCLA School of Law
Ethan serves as the lead author of UCLA-UC Berekely's grant-funded series of policy reports on business solutions to combate climate change, including his September 2014 paper: Reuse and Repower: How to Save Money and Clean the Grid with Second-Life Electric Vehicle Batteries. He also researches and writes on the California Environmental Quality Act (CEQA), climate change law, environmental justice, and other environmental and energy law topics.
Attendance is FREE for Drive Oregon members, $25 for non-members. Oregon wine, beer and light refreshments will be provided at no additional cost. Reserve your ticket today!