Description
HM Business Committee presents:
CLOSING THE DEAL 101
Run it. Bank it. Sell it. #HTXMIL

Now is the time to improve your sales game. In Closing the Deal 101, proven business owners will show you how to set yourself up success and make sure doors open and deals close for young millennial business professionals like you.

WHO: Houston Millennials
WHAT: Closing The Deal 101
WHEN: August 5, 2017
WHERE: Executive Suites at Compass Stadium - Houston Dynamo (Entrance is on side of the Stadium)
TIME: 12 pm - 3 pm
ENTRANCE: Complimentary
POC:
Cecilia RF, Business Committee Chairwoman
Daniel J. Cohen, Business Committee Member
Ivan Sanchez, President
FREE PARKING is at:
2496 Walker Street
Houston, Tx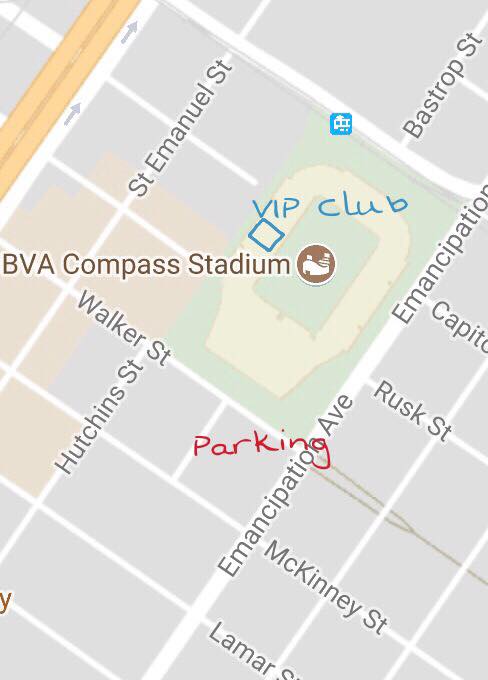 Are you comfortable selling?
Do you find prospects easily or does it feel like a struggle?
Are your proposals as strong as they should be?

Closing the Deal 101 will cover:
-How to sell and continually win bigger and better contracts;
-How to network for higher end opportunities in both business and government;
-Fragile points where the sale may be in jeopardy and how you can save the deal;
-Strategies for improving your close rate or your prospecting;
-How to prepare your business to be bankable before ever talking to the bank;
-The language of capital and what you need to know about it before entering the
room with heavy hitters;
-And how Millennials can bring innovation to the sales process.

Featured Sales Speaker:
BBVA Business Ambassador Jason Arcemont
Jason Arcemont is a natural-born entrepreneur and native Texan has started multiple Inc. 500 businesses, hired hundreds of employees, and made millions of dollars. Arcemont started BrightBox Brand Marketing, a firm that has worked for various clients in both business and government. Arcemont understands know how to overcome a challenge. He invested only $1000 into BrightBox and launched it in the heart of the Great Recession in 2008. In 2014, he completed 30 marathons in 30 days as part of the TexasFreedom Run, one of the most intense endurance challenges ever completed. The Freedom Run raised more than $200,000 in funds and services rendered for Love 146, an organization dedicated to ending human trafficking.

Featured Capital Speaker: John Whaley

John Whaley is one of Houston's best kept business secrets. A returning speaker to Houston Millennials, Whaley has established credibility and access throughout the international business ecosystem for decades. His unique perspective on socioeconomic
translation and what it means to business professionals has wowed audiences in the business, governmental, and nonprofit sectors. He is an Ignite Houston speaker and emcee and currently hosts Community Business Hour on 90.1 KPFT.


ABOUT HOUSTON MILLENNIALS:

Houston Millennials VISION:
To place millennials into positions of power, economic security, influence and leadership in the public, private and nonprofit sector.

Houston Millennials MISSION:
Our mission is to empower local millennials through a network that reflects our generation's diversity in order to generate transformative change through various activities. These leaders will then give back to the community by promoting the spread of useful skills and information. We empower millennial professionals with opportunities, resources and an extensive network for the advancement of the City of Houston. Houston Millennials is built upon a solid foundation of leadership, innovation, community engagement and desire to forge a better future.

Houston Millennials GOALS:
* Embrace our generation
*Maximize influence and impact through technology.
* Each member will act as a liaison for millennial interest.
*To assist millennials network.
*Develop talent and abilities through events and initiatives.
*Help millennials achieve their professional or personal goals.
*Provide a unified millennial voice
*Identify and elevate the next generation of leaders

Join an exclusive FB group of young professionals here!:
Houston Millennials Group Page

Like our facebook page!
www.facebook.com/HoustonMillennials