Description
This event is 21+.
After almost 50 events, 100+ incredible speakers, and thousands of members of our startup community connected... it's time for a drink!
Join us for the closing party for Boston's first Startup Week! Do some last networking, meet a few more founders, investors, and friends and celebrate Boston's incredible startup community. And... we'll have a closing keynote from one of Boston's most notable founders!
---
Closing Party Keynote

Jules Pieri | Cofounder & CEO, The Grommet
Jules spent her childhood days reading every single biography her Detroit elementary school offered, filling her head with gigantic ideas about how each and every person can impact the world. This inspires Jules as she leads the Grommet. She's building a Citizen Commerce-powered platform to help people support the kind of products that align with their interests and values. Jules' confidence in attacking seemingly impossible challenges was formed at a young age. Her first trip to Europe was not a mere visit...she moved herself to Paris right out of college. Similarly, she relocated her family of five to Ireland for the first half of this decade. Why? Why not?
The Grommet is Jules' third startup. Jules started her professional life as an industrial designer working for computer enterprises. She soon realized the majority of our economy is shaped by consumer products companies, so she followed the action over to consumer brands as an executive at Keds and Hasbro. Jules is told she is the first industrial designer to get a Harvard MBA, where she is now an Entrepreneur in Residence. Jules was named one of Fortune's Most Powerful Women Entrepreneurs in 2013 and in June 2014, she was invited to launch The Grommet Wholesale Platform at the first-ever White House Maker Faire.
YOUR HOST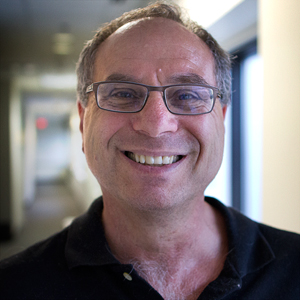 Bruce Gellerman | Senior Correspondent, WBUR
Bruce Gellerman is an award-winning journalist and senior correspondent, frequently covering science, business, technology and the environment. Bruce is a member of WBUR's Bostonomix team focusing on stories about energy, the environment and the future of everything.
---
How to get there: A quick 8 minute walk from the Harvard T Station. There is no on-site parking for the event. There is some street parking nearby, but it is minimal.
---
About Alley powered by Verizon: Alley powered by Verizon locations are developed by Verizon, the world's leading technology company, in collaboration with Alley, a membership-only community workspace for creators. Each location is a curated community powered by the emerging technologies and thought-leadership of Verizon.
About Verizon: You may know Verizon as your mobile phone provider or your Fios TV/Internet supplier. But as an organization, we are undergoing an exciting transformation to become a global technology company. Today, we deliver the promise of the digital world to our customers. We make their innovative lifestyles possible. We do it all through the most reliable network and the latest technology. Our incubator of new products and services will help bring the future to our customers. We're using our network to make breakthroughs in interactive entertainment, digital media, the Internet of Things and broadband services. And with the addition of Yahoo in June 2017, our content, advertising and cross-platform media capabilities are stronger than ever.
As a member of the Alley, Powered by Verizon coworking community you will have access to all that Verizon can offer including technical and business expertise.
Verizon is no longer a traditional telecommunications company. We invite you to get to know Verizon again.