CLOSING NIGHT - LA ISLA ROTA (Broken Island)

Sunday, July 28, 2019 at 9:00 PM

-

Monday, July 29, 2019 at 12:00 AM (EDT)
Event Details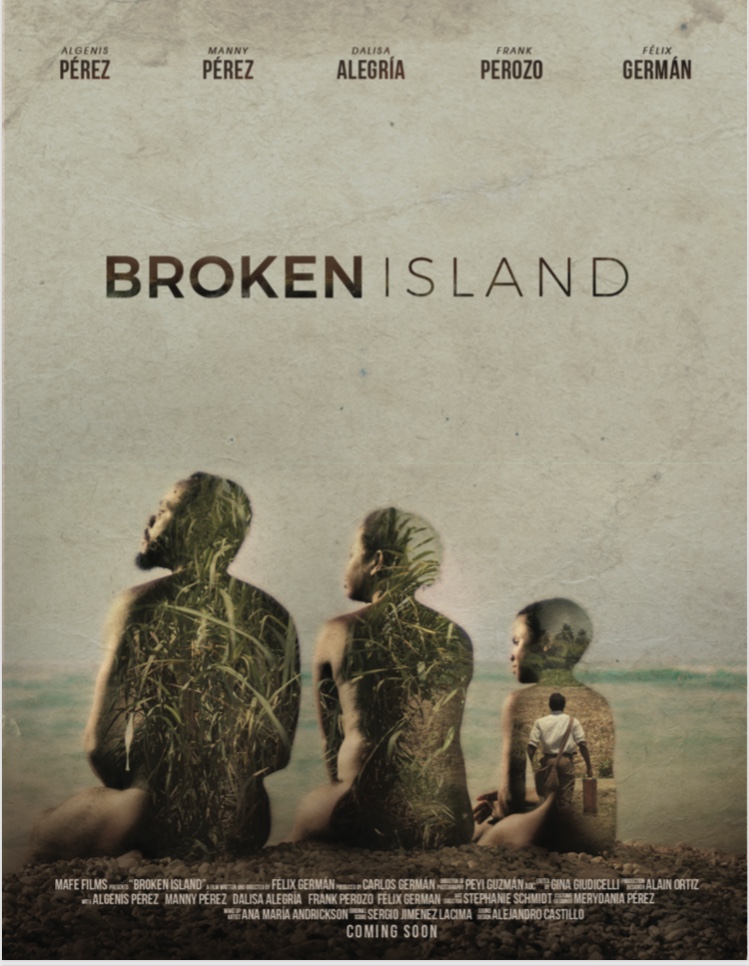 LA ISLA ROTA (Broken Island)
NORTHEAST PREMIERE 
Félix Germán | Dominican Republic | Drama | Spanish and Haitian Creole w/ English Subtitles | 2018 | 104 min 
Guy, a Haitian boy escaping from poverty, witnesses the murder of his parents at the Dominican border. Taken in by a Haitian couple who adopts him, Guy grows up working in the country's sugar cane fields. He wants to seek revenge on Abes, the man who murdered his parents. But the October 1937 military massacre of more than 30,000 Haitians and Dominicans of Haitian descent ordered by the dictator Rafael Trujillo forces Guy and newfound love Meuda to escape to Haiti in search of a new life.

Guy, un niño haitiano que quiere escapar de la pobreza, es testigo del asesinato de sus padres en la frontera dominicana. Adoptado por una pareja haitiana, Guy crece trabajando en los campos de caña de azúcar del país. Quiere vengarse de Abes, el hombre que asesinó a sus padres. Pero la masacre militar de octubre de 1937 de más de 30,000 haitianos y dominicanos de ascendencia haitiana ordenada por el dictador Rafael Trujillo, obliga a Guy y a su enamorada Meuda a escapar a Haití en busca de una nueva vida.
VIEW TRAILER: https://vimeo.com/263586848/96b9da4ab8
Director / Director: 
Félix Germán
Country / País: 
Dominican Republic
Producer / Productor:
Carlos Germán, Manuela Germán, Luis Arambilet
Screenwriter / Guión:
Félix Germán
Director of Photography / Director de Fotografía:
Peyi Guzmán
Editor / Editor:
Gina Giudicelli
Genre / Género:
Historical, Drama
Cast / Intérpretes:
Algénis Pérez, Manny Pérez, Dalisa Alegría, Frank Perozo, Felix Germán
Language / Idioma:
Spanish with English subtitles
Year / Año:
2018
Running Time / Duración:
101 min.
Director's Biography:

Felix Germán (1957) Director-Screenwriter-Actor
In 1983 he studied direction at the HB studio in NY, being a student of figures such as Anthony Hopkins, Geraldine Page, Sandy Dennis and others. In 2005 he studied Film Screening at the Maine Media Photographic Workshop. He made several documentaries and short films, including Fufu, winner of the best short film award at the Ibero-American Short Film Festival of Valencia, Spain. As well as several of the stories by Juan Bosch, "Luis Pie", "En un Bohío", "La bella alma de Don Damian", "Todo un Hombre" and two medium-length films, "El Trabucazo" and "el Grito de Capotillo" In 2005 he made his first feature film "The Curse of Father Cardona", starring Zoe Saldaña. He is currently General Director of Fine Arts.

En el 1983 realiza estudios de dirección en el HB studio de NY, siendo alumno de figuras como Anthony Hopkins, Geraldine Page, Sandy Dennis entre otros. En el 2005 realiza estudios de Guión Cinematográfico en el Maine Media Photographic Workshop. Realiza varios documentales y cortometrajes, entre ellos el Fufu, ganador del premio al mejor corto en el Festival Iberoamericano de Cortometrajes de Valencia, España. Así como varios de los cuentos de Juan Bosch, "Luis Pie", "En un Bohío", "El Alma Bella de Don Damián", "Todo un Hombre" y dos mediometrajes, "El Trabucazo" y el "Grito de Capotillo" En el 2005 realiza su primer largometraje "La Maldición del Padre Cardona", protagonizada por Zoe Saldaña. Actualmente es Director General de Bellas Artes.

AWARDS / PREMIOS
-"Alex North" Best Original Score for fiction feature film | FIMUCINEMA
-Accesit" Best fiction feature film | Festival Internacional de Cine Histórico de la Laguna
- Official Selection | Tallinn Black Night Film Festival
- Official Selection | Chicago Latino Film Festival
- Muestra de Cine Dominicano | Festival de Cine Iberoamericano, Huelva 
When & Where

Cinépolis Chelsea
260 West 23rd Street
New York, NY 10011


Sunday, July 28, 2019 at 9:00 PM

-

Monday, July 29, 2019 at 12:00 AM (EDT)
Add to my calendar
Organizer
The Dominican Film Festival celebrates the best in Dominican Cinema with the goal to enrich the artistic experience of New York's diverse cultural audience.
The Dominican Film Festival's mission is to promote the new generation of Dominican filmmakers as well as the established one, its film industry, and to strengthen the vital and expanding economic and cultural relationship with the United States.
We also aim to keep New York City audiences informed about the Dominican Cinema and its relation to the history, politics and social life of this country, as treated by the film makers, through the subjects and aesthetic approach they focus on.