Description
DOMINICAN FILM FESTIVAL
PRESENTS
OUR CLOSING NIGHT FILM
HERMANOS / BROTHERS
Archie Lopez | Dominican Republic | Drama | 2018 | 98 min | INTERNATIONAL PREMIERE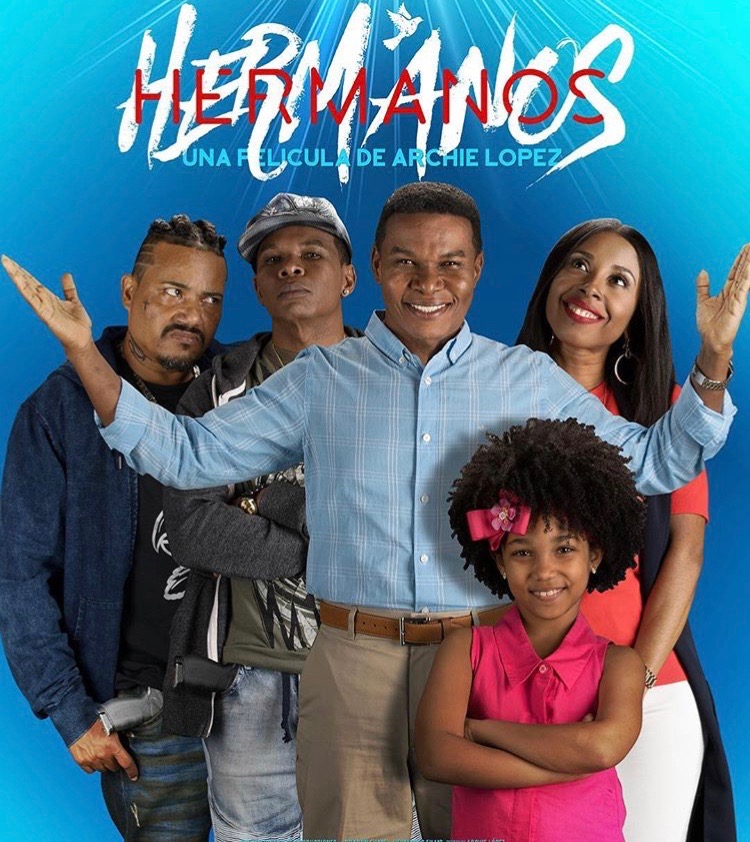 TRAILER: https://youtu.be/MWCvWyqo-44
Two twin brothers are separated at birth. Growing up in very different environments, one becomes a Christian and the other a thief. Their paths cross once again when the thief attempts to rob his Christian brother, which leaves the latter in a coma. Noticing the enormous resemblance between the two, the thief decides to usurp his brother's identity, going so far as to integrate himself into his brother's family, who assume that he has temporary amnesia. How long can you deceive others and yourself?
Dos hermanos gemelos son separados al nacer. Al crecer en ambientes muy diferentes, uno se convierte en cristiano y el otro en un ladronzuelo. Sus vidas se cruzan cuando el hermano ladrón trata de robar al hermano cristiano, quien, producto de una agresión accidental, queda en estado de coma. Al notar el enorme parecido entre ambos, el hermano ladrón decide usurpar la identidad del otro, incluso se muda con la familia de este, la cual asume que tiene amnesia temporal. ¿Hasta cuándo podrá engañarles y engañarse a sí mismo?
Director / Director: Archie Lopez
Country / País: Dominican Republic
Producer / Productor: Archie Lopez, Desiree Reyes
Screenwriter / Guión: Archie Lopez, Victor Reyez,
Director of Photography / Director de Fotografía: Alex Lopez
Editor / Editor: Ramon Angel Larranaga
Genre / Genero: Drama
Cast / Intérpretes: Raymond Pozo y Miguel Céspedes, Milly Quezada, Lilly Goodman y Robert Green, del Grupo Barak, Lidia Ariza y Héctor Sierra.
Language / Idioma: Spanish with English Subtitles
Year / Año: 2018
Running Time / Duración: 98 min.
Director's Biography
Archie López, president of Panamericana de Producciones, is one of the most active agents of the Dominican film industry. His films "Lotoman" (2011) and "Tubérculo Gourmet" (2015) are two of the biggest blockbuster releases of all time in the Dominican Republic. His filmography as director and producer includes the Box Office Hits "My Girlfriend is Mother" (2007), "Christian of the Secret" (2009), "Lotoman 2.0", "Lotoman 003" (2014), "Parachutists" 2015), and "Tuberculo Presidente" (2016).
Archie López, presidente de Panamericana de Producciones, es uno de los agentes más activos de la industria cinematográfica dominicana. Sus películas "Lotoman" (2011) y "Tubérculo Gourmet" (2015) son dos de los mayores éxitos de taquilla de todos los tiempos en la República Dominicana. Su filmografía como director y productor incluye los éxitos de taquilla "My Girlfriend is Mother" (2007), "Christian of the Secret" (2009), "Lotoman 2.0", "Lotoman 003" (2014), "Paracaidistas" 2015, y "Tuberculo Presidente" (2016).