CLMC Lecture Series: K. Henry VIII & the English Reformation by Ryan Grant
Description
The Charlotte Latin Mass Community is pleased to welcome the distinguished scholar, Mr. Ryan Grant, to St. Ann to give a lecture on the English Reformation & King Henry XVIII.
Immediately following the 6pm Latin Mass at St. Ann, we will head over to the Allen Center Cafe for this talk. There will be a pizza dinner provided by the CLMC. While the event is free, in order to cover expenses, we will be accepting voluntary donations in accordance with ones means (recommended $5-10 per person).
The content of the lecture will be acedemic in nature, with discussions of persecutions of Catholics. Parents can use thier best judgement on what age is appropriate for thier children. Parents are kindly asked to sit with and closely monitor their children in order to foster a level of decorum suitable for an academic discussion of this caliber.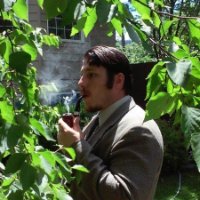 About Ryan Grant: Mr. Grant is the founder and managing editor of Mediatrix Press. He has a Bachelor's degree in Philosophy and Theology, is a professional translator, and a credentialed researcher in the Vatican Apostolic Library. Ryan has taught High School Latin for seven years and has spent over fifteen years studying theology, history and art continuously, has conducted manuscript research. He has been extensively interviewed on the Mike Church Show, and has spoken at several Churches on the Life and Theology of St. Robert Bellarmine.
For questions please contact Chris Lauer [cslauer@gmail.com].