The first of its kind, cllctd. As O.N.E. is a music event brought together by local entrepreneurs and community leaders at O.N.E. Fitness.
About this Event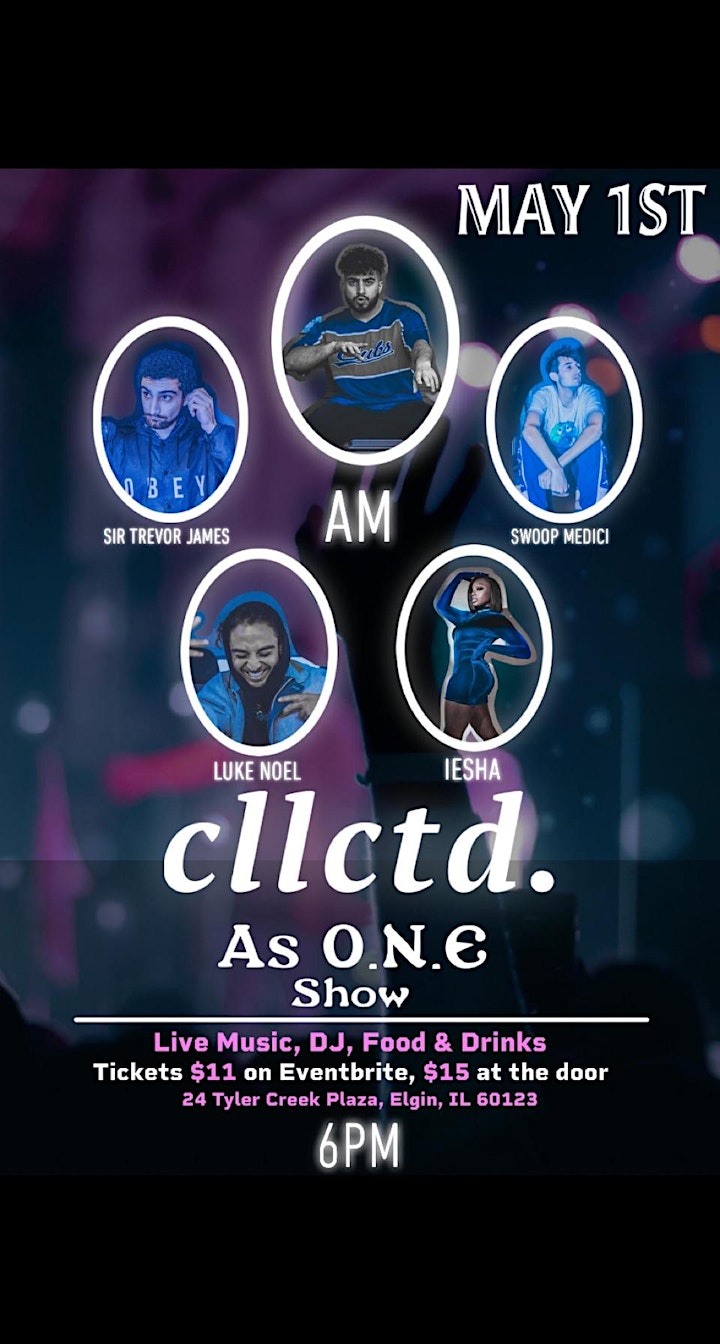 Introducing the first ever cllctd. As O.N.E. music show! Come join us on Saturday, May 1st at 6pm! Enjoy a DJ, live music, food, drinks, and merchandise. Headlined by AM and also featuring some of the most exciting up and coming artists from the Chicagoland area, this event will be high energy and great vibes. Our goal is to leave you wishing it lasted longer. See you there!
To ensure a safe experience tickets will be limited, so be sure to buy yours ASAP. Link to purchase is on our website home page.