Clips & Conversation: Join THE G WORD In Woodinville, WA on Monday, March 9
Description
— JOIN US ON MONDAY, MARCH 9TH, 7PM —
SEE NEW FOOTAGE FEATURING WASHINGTON STATE!
Join us on the evening of Monday, March 9th at Brightwater Center in Woodinville to meet multi-award-winning filmmaker Marc Smolowitz, director/producer of The G Word, and for an early look at work-in-progress scenes from the upcoming feature documentary. Marc will present a brand-new clip featuring footage shot in the Northshore School District and Washington State - produced especially for the Northwest Gifted Child Association - and never before screened for a live audience.
Director/Producer Marc Smolowitz and NWGCA President Austina De Bonte will also have a lively discussion on the power of storytelling as it relates to the social and emotional needs of our nation's gifted and neurodiverse populations.
Tickets available now, early bird pricing in effect until March 2nd, two tickets for $80.
We hope to see you on March 9th!
* Event produced in conjunction with Northwest Gifted Child Association.

ABOUT THE GUESTS:
Marc Smolowitz: Marc Smolowitz is an award-winning director, producer, and executive producer. In 2016, he received one of the prestigious IFP Fellowships to attend the Cannes Film Festivalís Producers Network and Marche du Film, marking him as one of the USA's most influential independent film producers. As a director/producer, his 2011 film THE POWER OF TWO premiered at the Tokyo International Film Festival and went on to screen at 35 festivals around the globe, winning 10 major prizes, garnering theatrical release in the USA and Japan. Marc is currently in production on two feature documentaries as a director/producer of THE G WORD, a film about giftedness, intelligence, and neurodiversity, slated for 2021 completion, and THE LONELY CHILD, a film about the unexpected present day footprint of a little-known Yiddish lullaby that was written inside the Vilna Ghetto during the Holocaust. The latter has been developed, in part, through the Jewish Film Instituteís competitive Filmmaker-in-Residence programs in San Francisco.
Austina De Bonte: Austina De Bonte has had a passion for understanding the highly capable (HiCap) population ever since her oldest daughter neared kindergarten, when she helped to inaugurate the Northshore School District's HiCap Parents Council (hcparents.org). She is the current President of the Northwest Gifted Child Association (nwgca.org), the Washington State support and advocacy organization for families with gifted children. Founded in 1963, NWGCA is the oldest gifted organization in Washington state. A dynamic and engaging presenter, Austina speaks regularly at regional and national conferences, as well as conducts professional development workshops for educators through her consultancy, Smart is Not Easy LLC (smartisnoteasy.com). She is a parent advocate who is passionate about speaking about the unique social and emotional development of highly capable (HiCap) or "gifted" children. Austina's signature style combines her experience as a parent and parent coach along with synthesized research and cutting edge neuroscience. Austina is a certified SENG Model Parent Group facilitator. She has a Masters degree from MIT, and did her thesis work in the MIT Media Lab's Epistemology and Learning Group, where Lego Mindstorms was invented.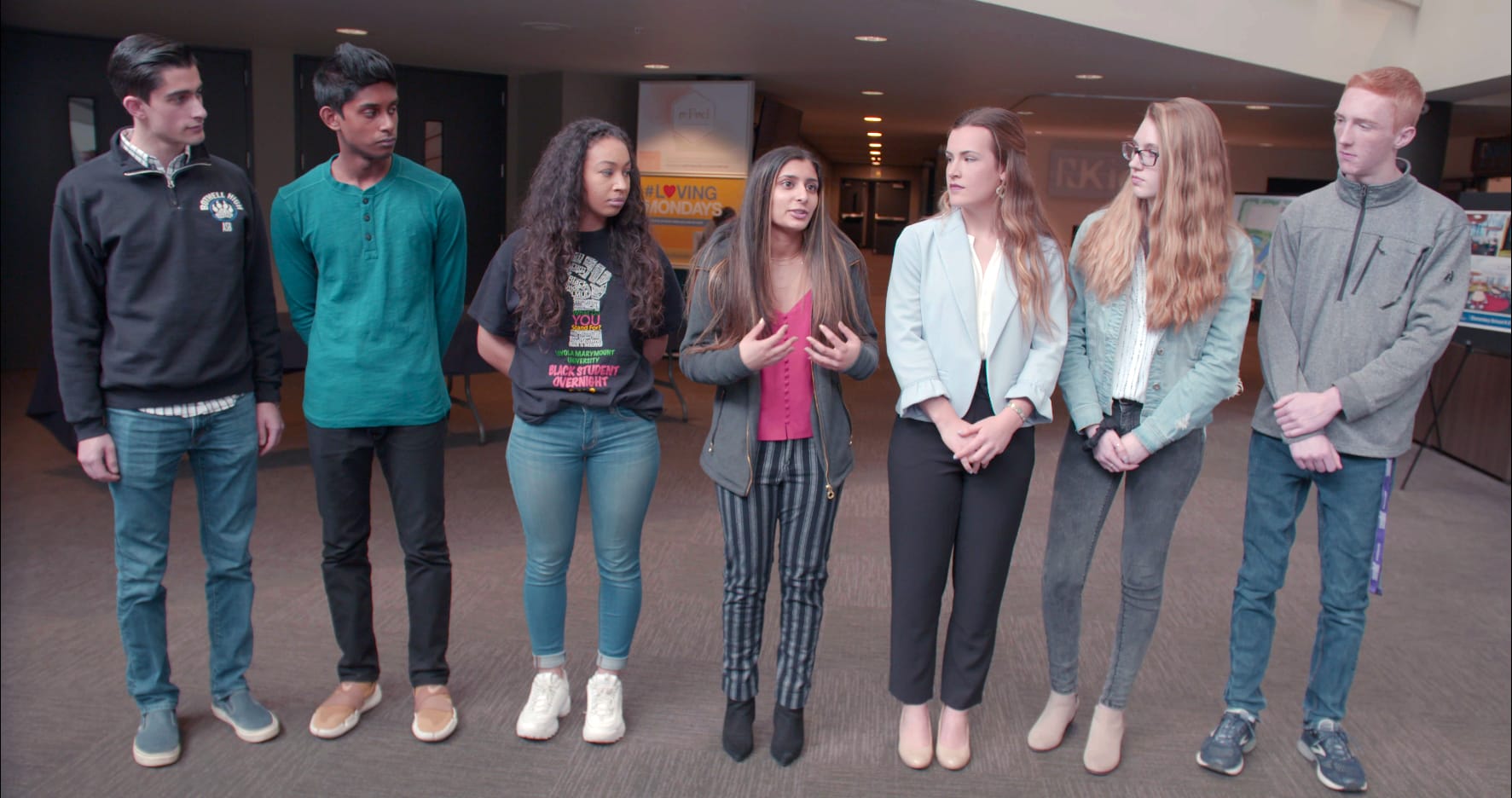 Northshore School District Students, March 2019