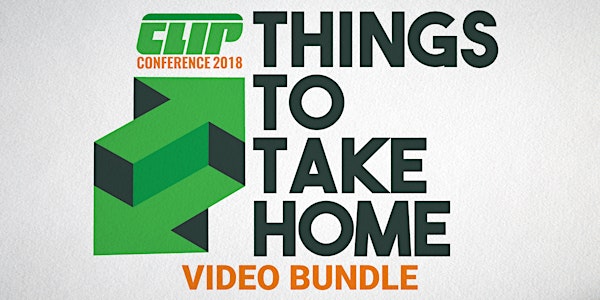 CLIP Conference 2018 Videos
Refund Policy
Contact the organizer to request a refund.
Description
Even if you missed the CLIP Conference this year, we want to offer you the opportunity to hear what Dave Tucker and Tony Bass had to say about building your business and training/retaining employees.
This bundle gives you access to all recorded General and Business Track sessions from the conference.

General Sessions:
Welcome - Dave Tucker
The Easy Way To Hire Employees - Tony Bass
Team Building - Dave Tucker
Piecework - Dave Tucker
The Art of Delegation - Dave Tucker
The Keys To Wealth Building - Tony Bass
Business Track Sessions:
State of Your Company - Dave Tucker
Working With Family - Dave Tucker
Better Teams Through Learning SCRUM - Dave Tucker II
Train and Build Teams - Tony Bass
Knowitall - Dave Tucker
Due to the nature of digital video, there are no refunds for this bundle.