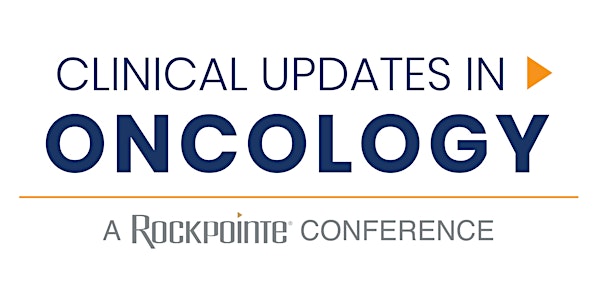 Clinical Updates in Oncology Chicago 2019
When and where
Location
Northwestern Medicine Prentice Women's Hospital 250 E. Superior St. Prentice Conference Room L (North), Third Floor Chicago, IL 60611
Description
Learn about emerging treatments, guidelines, and quality measures from top clinical experts while content is delivered via interactive technology designed to enhance the learning experience.
Click here for full meeting accreditation information.
AGENDA

8:00 AM - 8:30 AM
Registration & Breakfast
8:30 AM - 8:45 AM
Welcome & Introduction

8:45 AM - 9:45 AM
Session 1: Integrating New Therapies into Treatment Regimens for Gastric and Gastroesophageal Cancer
Speaker: Al B. Benson III, MD, FACP, FASCO
9:55 AM - 10:55 AM
Session 2: Treatment of Myelofibrosis and Other MPNs: Best Practices and Future Directions
Speaker: Prithviraj Bose, MD

11:05 AM - 12:05 PM
Session 3: Use of Novel Combination Therapies in the Treatment of Advanced HR+/HER2‐ Breast Cancer
Speaker: Gary I Cohen, MD, FACP, FASCO

12:15 PM - 12:25 PM
Lunch
12:25 PM - 1:25 PM
Session 4: Optimizing the Use of Novel Agents for the Treatment of Leukemia
Speaker: Jonathan Webster, MD
1:25 PM - 1:45 PM
Closing Remarks and Adjourn


Parking Information
• Parking available in: Parking A – Huron/Superior
• Discounted parking rates: $11 for less than 7 hours, $24 for 7-24 hour
Click here for a map of the campus and parking lot location.
Clinical Updates in Oncology Headquarters Hotel
Courtyard Chicago Downtown/Magnificent Mile
165 East Ontario Street
Chicago, IL 60611
Rate: $96/night
To make a reservation, please use the following link: Book your group rate for Clinical Updates in Oncology. Reservations need to be made by Monday, February 18, 2019.