Clinical Translation of Genetic Research: A Path from Academia to Industry

Wednesday, April 25, 2018 from 2:00 PM to 5:30 PM (BST)
Event Details
     A good understanding of the genetic basis of clinical disorders is critical for the development of novel therapeutics and risk stratification. To widen the scope of your research activities and to develop new ideas and collaborations, we are hosting a mini-symposium on "Clinical Translation of Genetic Research: A Path from Academia to Industry".
     Four experts who initiated their research in academia and are working in industry focusing on clinical translation will share their knowledge, give advice and answer questions. This symposium is targeted to PhD students and postdoctoral researchers but all researchers are very wellcome. The speakers are:
Dr Alan Shuldiner, from Regeneron: "The Path to Precision Medicine: From Discovery to Patient Care"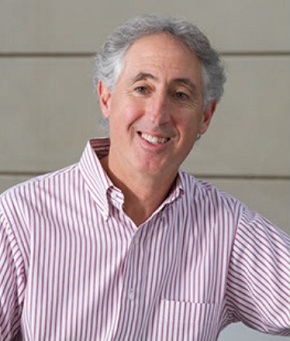 A leading national expert and researcher in personalized medicine, Dr. Shuldiner focuses on the genetics of age-related diseases, including of type 2 diabetes, obesity, osteoporosis, and cardiovascular disease. He is best known for his studies involving Old Order Amish, a homogeneous population ideal for genetic studies. His group reported the first null mutation in the APOC3 gene and its association with low blood triglyceride levels and cardioprotection, which validates treatment for hypertriglyceridemia. His group also identified a common gene variant that reduces the benefit of clopidogrel, which many cardiologists now use to individualize anti-platelet therapy. Dr. Shuldiner serves as vice president at the Regeneron Genetics Center, a program that focuses on early gene discovery and functional genomics and facilitates drug development. He serves on several steering and advisory committees related to his expertise in complex disease genetics and the translation of genetic discoveries to the clinical setting.
Dr Robert Scott, from GlaxoSmithKline (GSK): "Genetic evidence in drug discovery and development: past, present and future"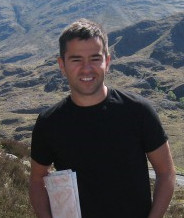 Dr. Scott completed his undergraduate and postgraduate training in the University of Glasgow before joining the MRC Epidemiology Unit at the University of Cambridge as a Career Development Fellow in 2009. He then became a Senior Investigator Scientist and deputy group leader of the Aetiology of Diabetes and Related Metabolic Disorders programme, focused on understanding the genetic aetiology of diabetes and related quantitative traits as a means of identifying novel pathways to complex disease. In August 2016, Robert joined GSK Target Sciences as a senior scientist in the genetics group, based in Stevenage. Particular interests include use of large-scale real-world studies to support target validation as well as the application of Mendelian randomisation to drug development. Robert is an honorary research fellow at the MRC Epidemiology Unit, University of Cambridge and at the MRC Integrative Epidemiology Unit, University of Bristol.
Dr Daniel Swerdlow, from Genomics plc: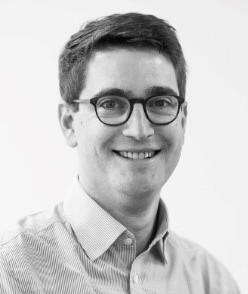 As a physician scientist, he combines clinical knowledge and experience with genetic epidemiology expertise to contribute to the integration of genomics throughout the drug development process. His areas of expertise lie in the application of genetics to drug target discovery and validation. His experience as a clinician and in industry has given him insights into the need for safe and effective new medicines, as well as how genomics can contribute to accelerating their development. One of the highlights of his career has been founding and developing the HERMES consortium – the largest collaborative genetic investigation of heart failure ever assembled. In addition to being a co-principal investigator for the consortium, he holds an Honorary Clinical Lecturer position at UCL, and is an Honorary Research Fellow at Imperial College.
Dr Mak Khan, from Cell and Gene Therapy Catapult: "The Cell & Gene Therapy Catapult: Support from Bench to Bedside"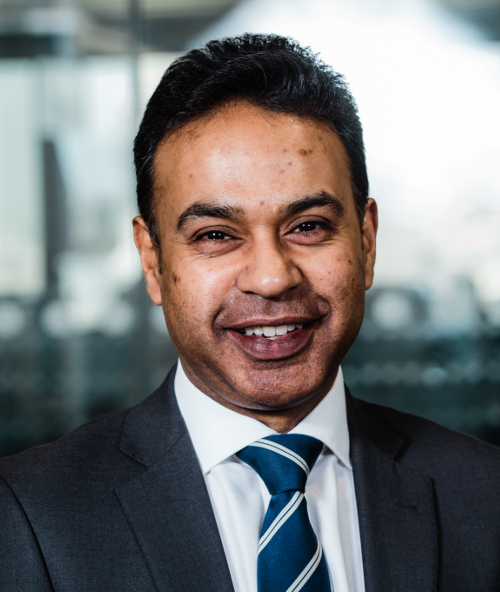 Dr. Khan is the Business Development and Transactions Manager at the Catapult where he supports the growth of the cell and gene therapy industry through collaborative research and development programmes and commercial interactions with the academic and industrial community. He began his career in clinical research as Head of Molecular Biology at the Heart Science Centre for Sir Magdi Yacoub where he established a comprehensive diagnostic and international research programme. Mak went on to be instrumental in setting up the West London Biotechnology Hub as part of a joint Department of Health and Trade and Industry initiative to establish the technology transfer and commercialisation of novel medical technologies generated within the National Health Service and associated Universities. His work led to him being appointed Director of the spin-out company, Exstent Ltd which successfully developed an exovascular stent to surgically manage patients with a dilated aorta. Mak has held management roles in the pharmaceutical industry for both Roche and Takeda managing their commercial portfolios in HIV, hypertension and diabetes as well as going on to develop and manage the clinical trials support programme for MPS Commercial. He holds a PhD in Molecular Virology from the University of Essex.
---
     Together, the experts will elaborate on:
Potential strategies for exploiting your research findings

How to find opportunities in personalised medicine

How to utilise your research strengths in translational medicine

Working with industry
     The symposium will help us to look beyond publishing and will offer a unique opportunity to exchange your viewpoints with the experts in an open panel discussion session to further develop skills, ideas, and interests. This is essential for us to carry our findings one step forward and collaborate with industry and healthcare providers to improve diagnoses and treatment using non-invasive techniques.
---
     The final programme of the Mini-Symposium is:
14:00 - 14:05    Welcome

14:05 - 14:40    Dr. Alan Shuldiner (Regeneron)
14:40 - 15:15    Dr. Robert Scott (GSK)

15:15 - 15:45    Coffee break

15:45 - 16:20    Dr. Daniel Swerdlow (Genomics plc)
16:20 - 16:55    Dr. Mak Khan (Cell and Gene Therapy Catapult)
16:55 - 17:25    Panel Discussion

17:25 - 17:30    Closure
---
     Refreshments will be provided on site.
Save This Event
When & Where

G02 Joseph Rotblat Building
Charterhouse Square
Queen Mary University of London
EC1M 6BE London
United Kingdom


Wednesday, April 25, 2018 from 2:00 PM to 5:30 PM (BST)
Add to my calendar
Organizer
          Dr. Julia Ramírez and Dr. Stefan van Duijvenboden are Postdoctoral Researchers based at Queen Mary University of London and at University College London, supervised by Prof. Patricia Munroe and by Prof. Pier Lambiase. Both are working on a collaborative project across both sites funded by the Medical Research Council (MRC). The objective of their research is to identify genetic variations associated with abnormal modulation of the autonomic nervous system. Both Julia and Stefan hold a PhD in Biomedical Engineering and have a strong experience in biomedical signal processing. They are now working in genetics, statistical genetics and bioinformatics, acquiring new skills that completely complement their previous knowledge.
Clinical Translation of Genetic Research: A Path from Academia to Industry