Description
OVERVIEW
We believe in the power of knowing your own body and being able to teach people about theirs, and we believe that when a diverse group of people takes that confidence out into the world and shares it all our lives improve. The Reproductive Health Clinical Teaching Associate (CTA-RH) training will help you develop the skills to navigate both your own anatomy and the medical system with authority, while preparing you to use your body to teach others about reproductive and sexual health.
PARTICIPANTS
CTAs are passionate, patient and committed to creating a positive experience for their students that will shape how medical practitioners feel about these exams for the rest of their careers, and how laypeople feel about their bodies and health. This training provides potential CTAs with the skills necessary to train medical, nursing, and PA students to perform thorough, comfortable, and empowering gynecological and andrological/urogenital exams. It is also suitable for people who don't wish to work as CTAs, but would like to lead self-exam workshops or deepen their own knowledge and confidence about their bodies.
We invite people of all abilities and variants in anatomy to join us. We will do everything possible to accommodate the training to your body and your needs. If cost is an issue we encourage you to fill out our scholarship application*; we will do our best to work with all interested parties to make the training achievable. The cost of the training includes the supplies that make up a beginner CTA kit. Please feel free to contact us with questions.

*Scholarship should be completed prior to paying for our training.

---
CTA-RH Certification Training

The training has three main components. To apply for formal CTA certification with Praxis Clinical you must complete the full training and the required certification packet.

Introduction to Reproductive Health

Learn about clinical teaching, nationally and internationally, and how it fits into the medical education system; gain in-depth knowledge of sexual and reproductive anatomy, as well as practical experience through participating in a clinical teaching session; learn to perform self-exams; and start to break down how you, your beliefs, and your prior experiences fit into the picture.
Teaching with Your Body

Break down the historical and cultural context around reproductive and sexual health in the United States and what that means for you, as a person and as a teacher, and for others; develop empowering language to talk about bodies and health that both fits in the medical system and challenges it; work on facilitation skills with adult learners; and practice teaching with your body.*
*Participants will take turns in the role of CTA to practice guiding others through performing the exams on their body, including teaching each other breast/chest, lymph node, and hernia exams, along with more intimate pelvic and urogenital exams.
Teaching in the Clinical Setting

Put everything together and guide 'students' through a full clinical teaching session; go beyond the basics (and learn how to talk about them with students): diversity, sex, pleasure, contraception, & STIs; learn about being a clinical teaching associate: types of teaching you may encounter, establishing and maintaining yourself as a business, and more ways to utilize your certification.
Additional Information
Because this training addresses intimate exams, it requires the completion of consent forms prior to participation. You will be practicing in mixed gender groups and will be asked to practice breast, pelvic, and urogenital exams. This training is not diagnostic, and individuals are responsible for all preventative or treatment-oriented medical care they require. You may decline to practice a skill at any point, and will never be required to do something that makes you uncomfortable. Praxis Clinical reserves the right to ask a participant to leave the training if a problem arises, to be assessed at the discretion of the facilitators. If a participant is unable to attend parts of the training or is asked to leave, Praxis Clinical does not guarantee a refund; requests will be addressed on a case-by-case basis.
---
Presenters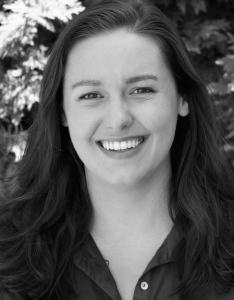 Alexandra M. Duncan - Alexandra founded Praxis Clinical to provide simple, efficient, and standardized gynecological teaching to universities and hospitals. She has taught medical, nurse-practitioner, physician's assistant, naturopath, and midwifery students, and re-trained doctors and residents, at many universities and hospitals including NYU, Rutgers, Yale, West Virginia University, Albert Einstein, Quinnipiac, the West Haven VA Hospital, and more. She has worked with military doctors at Uniformed Services University; assessed and retrained VA doctors as part of the Pentagon's initiative to combat sexual assault in the armed forces; worked with the State of Connecticut Office of Victim Services on their Sexual Assault Nurse Examiner Training; and was one of two American delegates to the first international CTA conference at Oxford University. She is passionate about the role of laypeople in health care, and developing curriculum that is LGBT and trauma-sensitive. She has led community self-exam workshops and spoken and written frequently on these topics, including for Buzzfeed.com and the peer-reviewed Journal of Visualized Experiments (jove.com).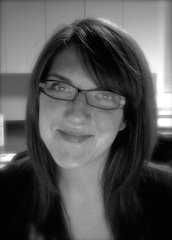 Tiffany E. Cook - Tiffany works alongside our Managing Director to develop, implement, and manage clinical skills programs. She has spent the last ten years putting her passion for reproductive and sexual health to work in the areas of health education, advocacy, and community building. Her experiences include providing family planning counseling and HIV, HCV and STI testing to underserved, high-risk patient populations in the Boston metro area and teaching people of all ages about reproductive and sexual health. Her experiences working as a Gynecological Teaching Associate, providing breast and pelvic exam and SANE (Sexual Assault Nursing Exams) to a variety of nursing and medical programs across the northeast region, informs her clinical teaching curriculum development. She additionally proctors breast and pelvic exam stations at Clerkship Objective Structured Clinical Exams (OSCEs) and provides guidance and feedback to students to improve patient care. She has led community self-exam workshops and has written for the peer-reviewed HIV Specialist and Journal of Visualized Experiments (jove.com).

Date and Time
Location
Refund Policy