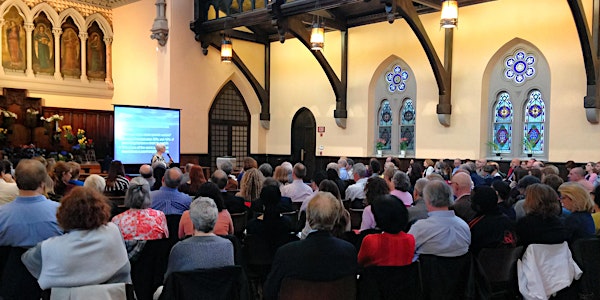 Clinical Practice Enrichment Live Webinar: Friday,March 4, 2022
Live Webinar: Friday, March 4, 2022, 1-4 p.m. Let the Echoes of Childhood Be Heard. Workshop Presenter: April Harvin, LCSW.
About this event
Let the Echoes of Childhood Be Heard: Understanding the Impact of Adverse Childhood Experiences (ACEs) Through The Narratives of BIPOC Clients
Friday, March 4, 2022 , 1-4 p.m. Workshop Presenter: April Harvin, LCSW
Location: Online
Webinar will be held via Zoom videoconferencing platform. For instructions on how to access the webinar, see the Directions page on the Clinical Practice Enrichment Series Web site.
Program Description
Since the landmark longitudinal study initiated in the late 1990's by the Kaiser Permanente Health Management Organization and the CDC, numerous studies have demonstrated associations between Adverse Childhood Experiences (ACEs) and long-term health, mental health and social outcomes. There is mounting evidence that the prevalence of ACEs is not equally distributed among racial and ethnic populations. African Americans report consistently higher frequencies of childhood adversity than their white or LATINX counterparts. Thus, the consequences of ACEs on development and adaptive functioning so dramatically reported in study after study, fall disproportionately on individuals of color.
This vignette-based workshop will explore clinical implications and approaches to mental health treatment of BIPOC Individuals impacted by ACES. Starting with the definition of Adverse Childhood Experiences, this program will examine the prevalence of ACEs in BIPOC communities, highlighting disparities in both incidence and consequence. Small group discussion of clinical vignettes will be used to enable workshop participants to understand and implement treatment for ACEs using client narratives as their guide.
Learning Objectives
At the end of this workshop participants will be able to:
Provide a definition of Adverse Childhood Events (ACEs);
Describe the prevalence of ACEs in BIPOC communities;
Analyze patient narratives through the lens of ACEs;
Identify at least two treatment implications for working with BIPOC clients;
Describe one intervention that addresses the presence of ACEs in a client's developmental history.
References
For references, please see the program description on our website on the Live Webinars page.
Registration Fees:
All clinicians: $90, includes certificate for 3 CE credits.

Students: $25 
ONLINE REGISTRATION DEADLINE: Thursday, March 3, 2022 at 11:59 p.m.
Those having difficulty with online registration please contact the workshop sponsor, Ellen L. Wright, Ph.D. at dr.ellenwright@gmail.com for assistance. (Please copy the address into your email program.)
REFUND POLICY: Requests for registration fee refunds must be received in writing (email or postmark) no later than midnight on the Friday before the webinar, i.e., before Friday, February 25, 2022. No refunds will be provided thereafter. A processing fee of $10 per workshop will be deducted from your refund.
CONTINUING EDUCATION CREDITS
The Clinical Practice Enrichment Series March 2022 Workshop is sponsored by Dr. Ellen Wright. Dr. Wright is approved by the American Psychological Association to sponsor CONTINUING EDUCATION FOR PSYCHOLOGISTS. Dr. Wright maintains responsibility for this program and its content. Certificates of completion for continuing education credits will be awarded to participants who attend the entire workshop and complete the evaluation form. This program meets requirements for 3 CE credits for psychologists, social workers and clinical social workers.
CONFLICT OF INTEREST DISCLOSURE
This program does not receive any funding or commercial support for or from its content or instructor. There are no known relationships that could reasonably be construed as a conflict of interest.
NOTES ON CREDIT CARD PAYMENT:
This registration system uses PayPal to process credit card transactions. You do not need a PayPal account to use this service. Once you have made your workshop choices you will be taken to a survey page to input your registration information, then you will go to the PayPal payment page.
The fees listed on the order form are automatically added by the event hosting service to cover their processing costs.