Description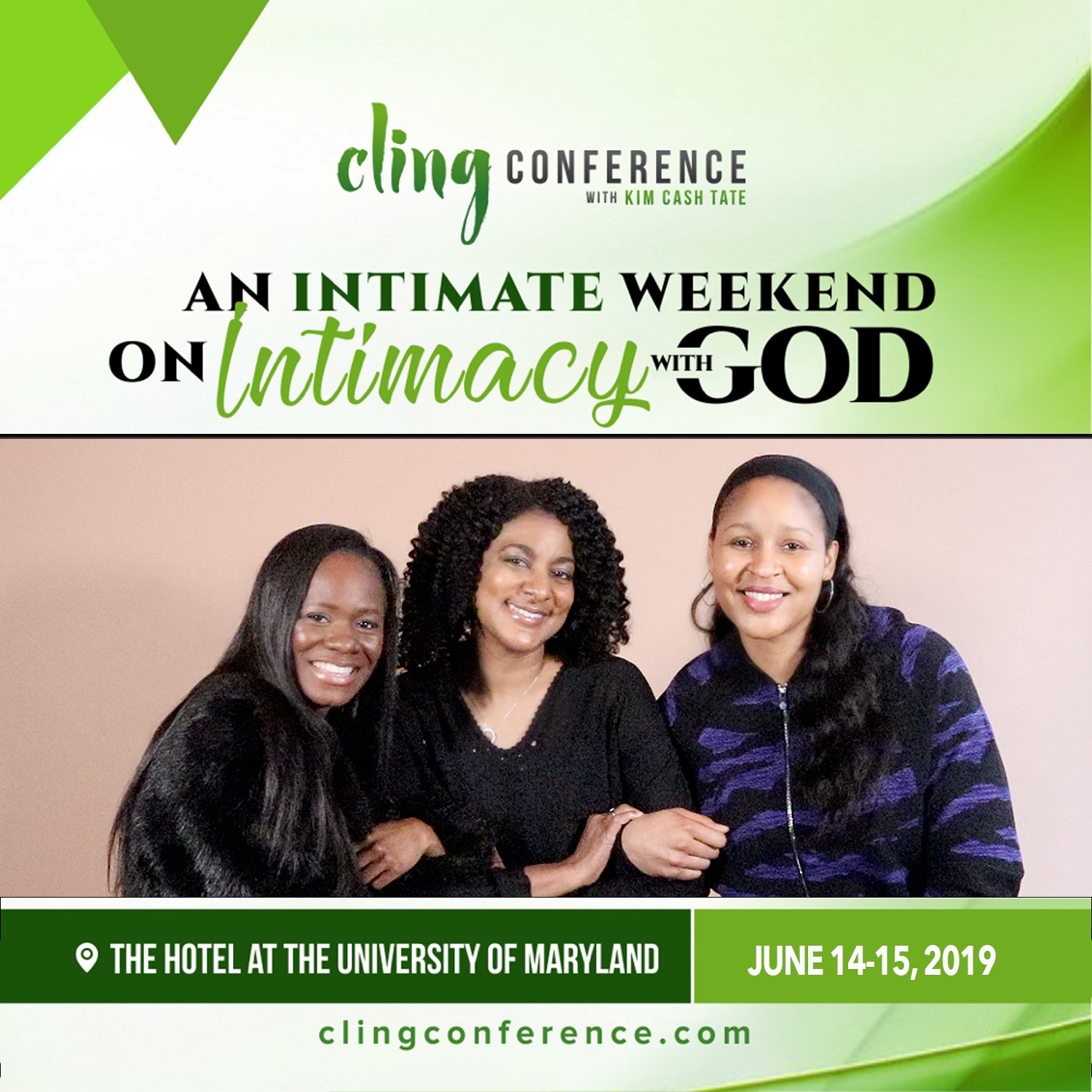 I'm excited to announce that WNBA Champion Maya Moore and spoken word artist Gloria Umanah will be joining me for CLING CONFERENCE 2019! Come join us for an intimate weekend on intimacy with God. The heartbeat of the conference is to encourage women to walk closely with the Lord, and in doing so, to walk FEARLESSLY.
Why CLING? Kim Cash Tate encountered that word in a personal study of Deuteronomy almost 19 years ago. Rocked by the heart of God—that He wants His people to cling to Him (Deuteronomy 13:4)—she began to pray, "Lord, help me to cling to You." From season to season, through ups and downs, heartaches and challenges, the Lord has been faithful to answer that prayer.
The prayer became a book—Cling: Choosing a Lifestyle of Intimacy with God—published by Discovery House in 2017. Since then, the Lord has moved in Kim's heart to do Cling Bible studies, a Cling drama series with accompanying soundtrack, and now, the second Cling Conference.
In 2018, women from all over the country came together for the first CLING Conference with hearts focused on one thing—a closer walk with God. The Lord made Himself known through the fellowship, praise and worship, and Christ-centered messages. We are praying and believing that He will show up and draw us ever closer in 2019!
We look forward to seeing you at CLING CONFERENCE 2019!