Description
Climbing Brunch - powered by UNIZO Gent
Start je dag energiek en geniet van een gezonde brunch met gelijkgezinde jonge ondernemers op vrijdag 17 februari 2017 (8u30 - 11u30).
Op vrijdag 17 februari gaat de 7de editie van Ondernemen met Steve door i.s.m. UNIZO Gent:
BOULDEREN, ofte KLIMMEN ZONDER TOUWEN samen met andere ondernemers.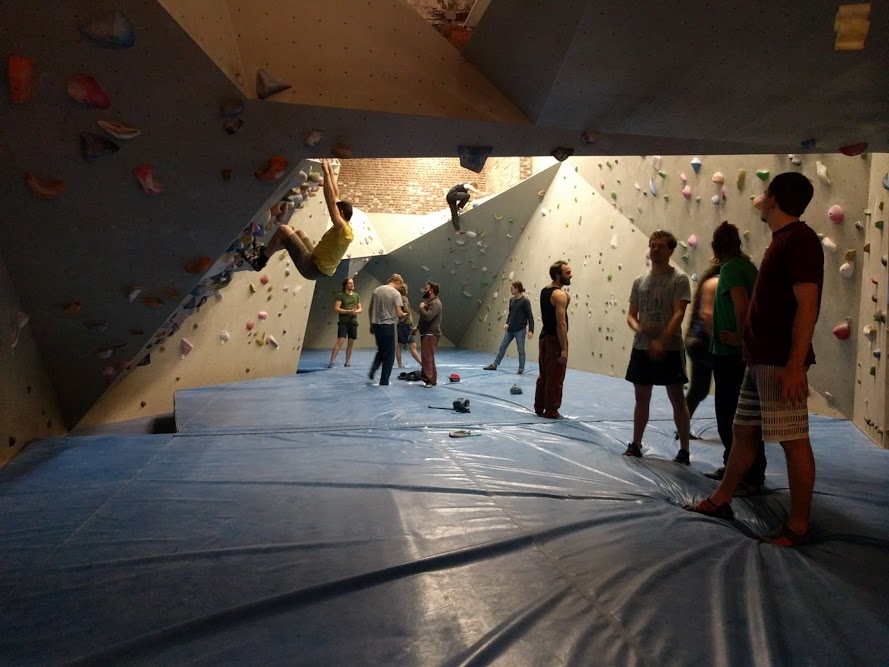 Ondernemen met Steve wil het pure zakelijke contact tussen ondernemers aanvullen en hen samen fun laten beleven buiten de kantoormuren, als alternatief voor een standaard netwerkactiviteit.
De Ingrediënten zijn ondertussen bekend:

--- FUN, BEPERKTE GROEP, GEZOND ONTBIJT, ONDERNEMERS, ONTSPANNING EN LEKKER INFORMEEL! ---
Behoor je dus tot de categorie 'jonge Gentse ondernemers', dan moet je er zeker bij zijn!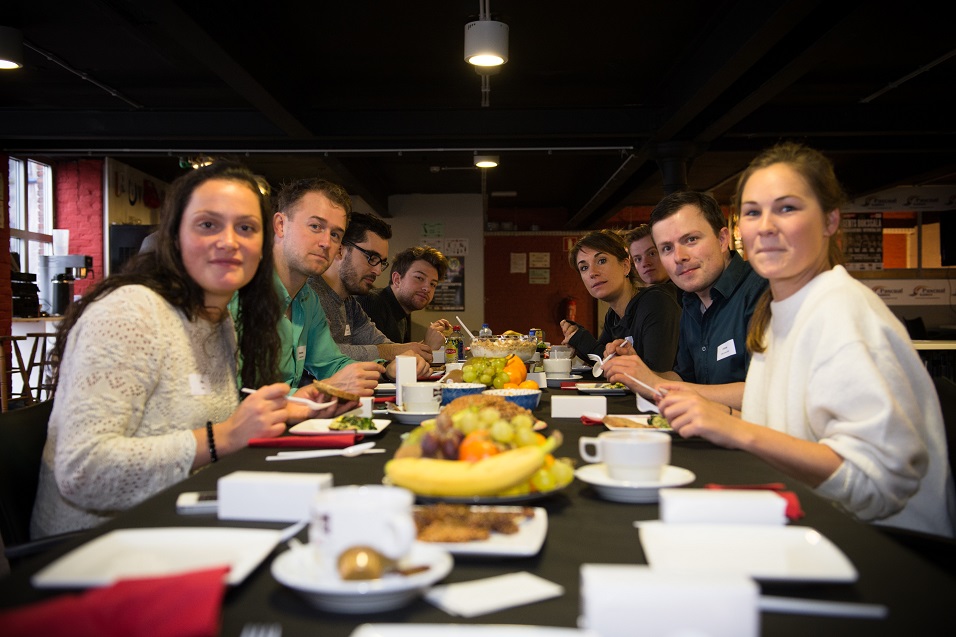 "Kom eens uit je kantoor en combineer fun en business op een heel ontspannen manier."

Netwerken hoeft niet altijd puur zakelijk te zijn!
Bovendien streeft Ondernemen met Steve ernaar om telkens een genderevenwicht te hebben tijdens de sessies. Zowel mannelijke als vrouwelijke ondernemers zijn welkom!
Klimzaal Balance - Ledeberg
De eigenaars van Klimzaal Balance, slaagden erin om te verrassen te midden van een gewone woonwijk in Ledeberg. Als oud-architect bouwde eigenaar Joris Kaïret dit pand om tot een schitterend, met licht overladen, indoor boulderhuis.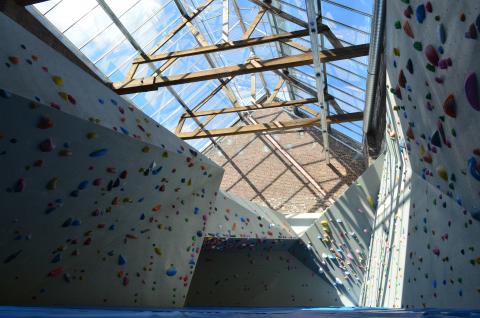 "Bij boulderen beklim je zonder touw of hulpmiddelen een boulder van maximaal 4,5 meter hoogte. Onder de klimwanden liggen natuurlijk dikke valmatten om de veiligheid te garanderen."
Boulderen is een totaalsport en de puurste vorm van klimmen. Boulderen is ook een heel sociale sport want je moedigt elkaar aan, je geeft elkaar tips of je doet het even voor.
Zoals steeds wordt na deze sportieve activiteit een gezond ontbijt voorzien, zodat het informeel netwerken ook aan tafel kan worden verder gezet!
Programma
8u30: ontvangst en kennismaking

8u45: start boulder initiatie o.l.v. Joris Kaïret

10u: einde boulder initiatie / douchen (gescheiden kleedkamers zijn voorzien)

10u15: start brunch

10u30: brunchen en netwerken

11u30: einde sessie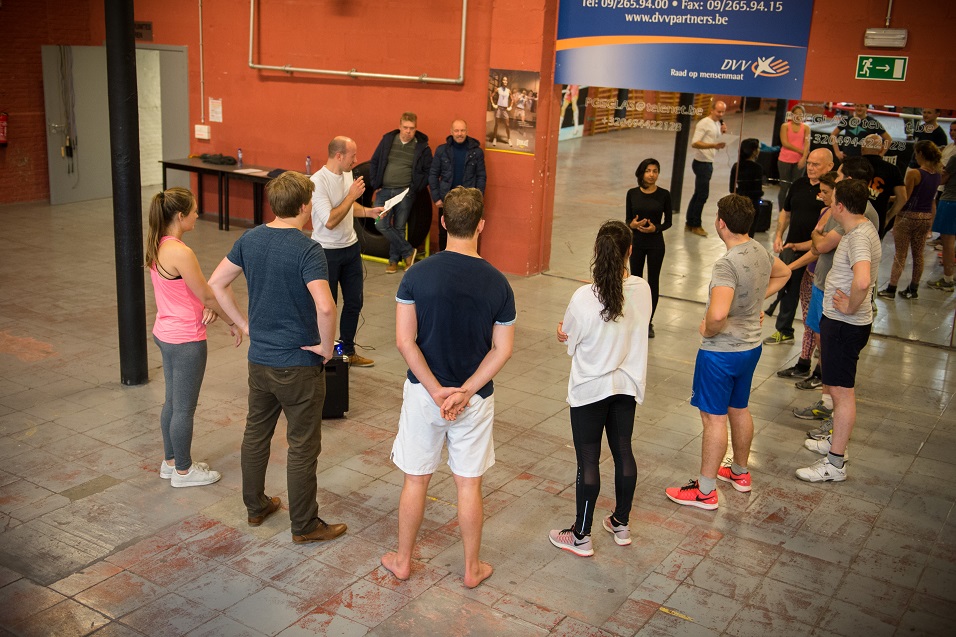 Ondernemen met Steve biedt zo alweer een mogelijkheid aan tot 'quality time voor ondernemers' als basis voor nieuwe vriendschappen en zakelijke relaties op lange termijn en nodigt hiertoe 12 jonge ondernemers uit voor een intiem bijeenzijn in een bijzondere setting.

Het slaat hiervoor de handen in elkaar met UNIZO Gent, dat hiermee verder inzet op verjonging, naast de avondlijke Fuckup nights.
---
Locatie
Louis Van Houttestraat 109
9050 Gent
BELANGRIJK: Er is een grote openbare parking in de Dulle-Grietlaan, klik hier voor de wegbeschrijving.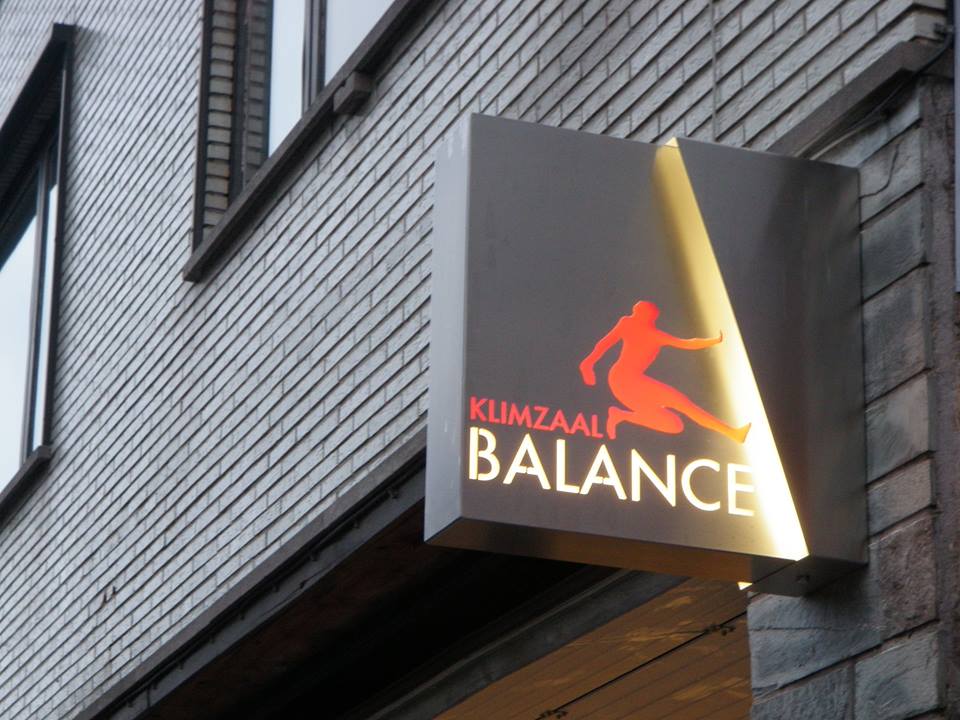 Organizer of Climbing Brunch for Young Entrepreneurs
Ondernemen met Steve' staat garant voor actief ontspannen & netwerken onder Gentse ondernemers. Telkens op andere Gentse locaties, quality time voor ondernemers!
Netwerkevents hoeven niet altijd belerend te zijn.
Actief ontspannen en direct netwerken samen met gelijkgestemde Gentse ondernemers kan je vaak nog beter vooruit helpen.
Geen korte, oppervlakkige contacten met honderden deelnemers maar goede intieme gesprekken in beperkte groep en in vertrouwen tijdens ontspannende activiteiten.
Of anders gezegd, quality time onder ondernemers. Waarbij fun, healthy food & personal contact centraal staan.

Join in en laat je inspireren!
Deelname is betalend.U kan een factuur bekomen (vrij van BTW).

U kan ook via overschrijving betalen, zonder behandelingskosten.
Gelieve hiervoor te mailen naar steve@ondernemenmetsteve.be.

Gentse starters met een starterscontract kunnen dit als opleiding meenemen in de aan te geven kosten om hierdoor 20% terug te krijgen (http://www.startingent.be/).