Impact Hub Houston kicks off Climathon 2021! Come learn about this year's challenges, connect with the teams, and get ready for the week!
About this event
We envision a more prosperous, inclusive, climate-resilient economy, where finance flows to green projects and activities, and where motivated people are empowered with the skills and capacity they need to take action.
This progress can only be achieved through systemic change – change that includes innovation across business, investment, regulation, governance structures, values and mindsets. We invite you to leverage Climathon Houston as a way to start ideating and innovating a solutions in these areas, or to continue working on and engaging people in solutions you may already be developing, especially those that relate to:
Kickoff Schedule:
12:00PM Log On and Start Networking!
12:05PM Welcome & Challenges: Get to know the City's Challenges, the Global Challenges, and what 's in store for Climathon Houston 2021!
12:15PM Challenge Lightning Round
12:25PM Team Building: Start conversing and collaborating around the ideas that resonate most strongly with the impact you want to create!
12:50PM Team Formation: We'll set up teams on the Code for Houston server and start transitioning the ongoing discussions and development to Discord.
Featured Challenges:
Partners and Participants are invited to design and develop solutions for any of the City of Houston's challenges (listed below) or for any of the Global Challenges:
Energy Transition: developing innovative ways to …
Shift from extractive to regenerative energy production, capture and distribution technologies.
Restore, protect, and enhance Houston's natural ability to capture and store carbon.
Materials Management: developing innovative ways to …
Reduce waste production and/or Optimize waste operations.
Reuse or Upcycle materials into useful products, to lengthen their lifespan and keep materials out of streets and landfills.
Recycle materials into efficient energy or new raw materials for manufacturing and production.
Building Optimization: developing innovative ways to …
Reduce building energy use and maximize savings.
Increase the healthfulness and utility of existing buildings for sustainable community use.
Regional Resilience: developing innovative ways to …
Address clean water, access, retention and flooding issues
Engage more people in building better habits that promote cleaner, greener communities
Accelerate clean urban mobility
Other: Work on a challenge that you and your community is facing!
Other Important Dates
ENDED: 10/13 Open Project Night SDG 7 & SDG 13 // 5-6:30PM CST
LOCAL 10/25-29 Self Organized Hacking Continues on Discord
LOCAL 10/28 Final Virtual Working Session on Discord // 4-5PM CST
LOCAL 10/29 Submit Solutions on DevPost by 12:00PM CST
LOCAL 10/29-31 Judging
Thank you to our sponsors: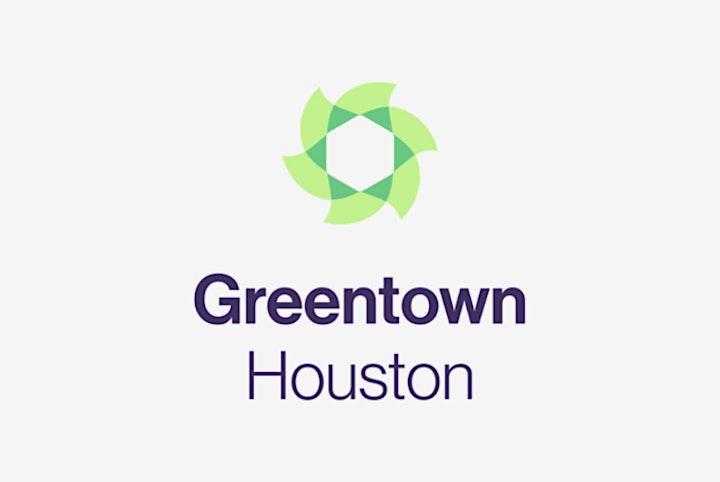 WATCH the Trailer for Houston's First Climathon in 2019: Hacking Solutions for Climate Action and Resilience!
Organizer of Climathon 2021 Kick-Off!
Impact Hub Houston is a locally rooted, globally connected community that champions inclusive, impact-driven innovation. We work to inspire, connect and empower the people working on sustainable solutions to the most pressing issues of our city and beyond.
We are part of the world's largest network focused on building entrepreneurial communities for impact at scale — home to the changemakers, innovators, dreamers and entrepreneurs who believe that together we can strengthen our communities and build a better world.