The Climate Museum proudly presents Climate Speaks 2020. Join us for a performance of student writing about the climate crisis.
About this event
As featured last year in the New York Times! Join us for the second year of Climate Speaks.
Each night's livestream features a group of NYC youth who are speaking their truth about the climate crisis, raising their voices to inspire action. These sixteen students will perform original creative writing—poetry, short stories, and essays—that they developed through a Spring-semester creative writing and performance training program.
Climate Speaks is presented in partnership with the NYC Department of Education Office of Sustainability, with special thanks to Urban Word NYC.
More about these extraordinary youth here!
Performers
Wednesday, July 8: Ama, Purva, Josie, Kri, Andreas, Brianna, Chyonika, Michelle
Thursday, July 9: Felix, Mahima, Anika, Manav, Annabel, Madelyn, Erica, Ella
Special Guests
Wednesday, July 8: Sloan Leo, The Vaid Group
Thursday, July 9: Mark Chambers, The NYC Mayor's Office of Sustainability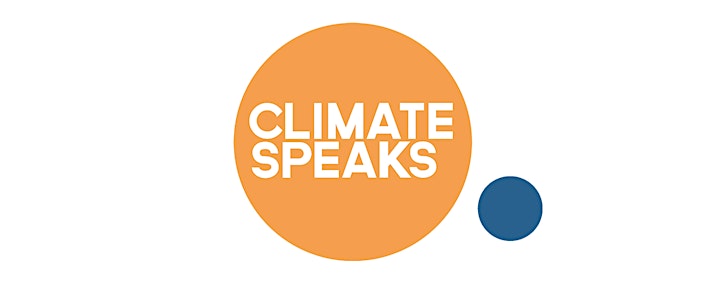 Organizer of Climate Speaks 2020 Livestream Performances
The mission of the Climate Museum, the first museum in the United States dedicated to climate change, is to inspire action on the climate crisis with programming across the arts and sciences that deepens understanding, builds connections, and advances just solutions. The Museum's interdisciplinary work—including exhibitions, workshops, panels, performances, and more—offers our constituencies creative on-ramps into climate conversation and action.