Learn about climate justice -- and take bold action to support it.
About this event
Did you know that the poor and vulnerable are the first to suffer and the worst hit by climate change?
Is it fair that communities which contribute the least to carbon emissions suffer the most from global warming? How can we equitably shoulder the burdens?
To learn more, sign up for the Climate Justice Meetup, a free Zoom event hosted by Green Change on Monday, September 27, from 6 to 7:30pm PT.
Find out how you can take action to support climate justice, ensure a fair treatment of Black, Indigenous, People of Color (BIPOC) and low-income communities, and reform the systems that create climate change and perpetuate discrimination.
Here are our panelists for this community discussion:
• Alma Soongi Beck - Climate Reality Bay Area
• Hannah Estrada - Youth vs. Apocalypse
• Edward Quevedo - The Foresight Lab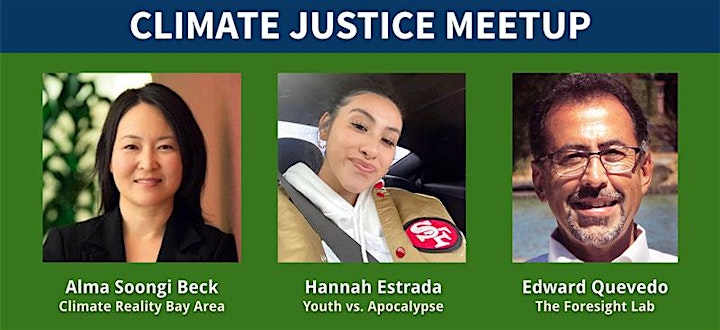 This community meetup is hosted by Green Change team leads Kevin Morrison and Sarah Turner, with Green Change director Fabrice Florin and other team members.
REGISTER NOW ON THIS EVENT PAGE!
You will receive an email with the Zoom call link after you register, with reminders before the event. If you have any questions, please email team@greenchange.net.
Learn more about Green Change, our nonprofit climate action network.
We hope to see you soon!
Photo Credit: Joe Brusky, Flickr