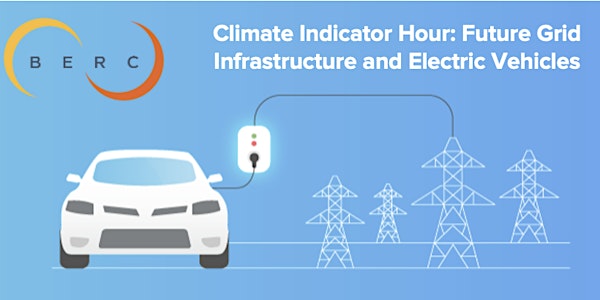 Climate Indicator Hour: Future Grid Infrastructure and Electric Vehicles
Please join BERC for a fun, rapid-fire series of presentations by current students related to grid infrastructure and EV's!
When and where
Location
Chou Hall Cheit Lane Berkeley, CA 94720
About this event
Please join the Berkeley Energy and Resources Collaborative (BERC) for a fun, rapid-fire series of presentations by BERC students related to grid infrastructure and electric vehicles!
We will be joined by 4 U.C. Berkeley students, who will each give a short 5-7 minute presentation on a major "indicator" of interest related to the field - interesting data that represents trends, challenges, and opportunities for future grid infrastructure and EV deployment. The audience will have the opportunity to ask questions to each speaker, and there will be an open discussion at the end.
Location: Chou Hall at Haas, Room N570 (5th Floor). While we are unable to provide lunch for attendees, you are able and should feel free to eat inside if you are fully vaccinated (in accordance with CDC and U.C. Berkeley guidelines).
Agenda:
12:05-12:10 - Hello, Introductions, Agenda Overview
12:10-12:50 - Climate Indicator Presentations 1 (5-7 min presentations, each followed by 3-5 min Q&A)
12:50-1:00 - Open Q&A/Concluding Time
Presenters:
Megha Jain - Bachelor's Student in Electrical Engineering & Computer Sciences
Utkarsha Agwan - PhD Candidate in Electrical Engineering and Computer Sciences
Dana Christensen - Master's of Business Administration at Haas School of Business
Joyce Chen - Master's of Science in Transportation Engineering
This event will start promptly at 12:00pm PST. If you need to arrive late or leave early, please feel free to do so but try to not disrupt the presenters!