Description
Please join the League of Women Voters of Palo Alto and the Palo Alto Unified School District for an educational event on,
Climate-Friendly School Food: Healthy Planet, Healthy Kids.
Tuesday, April 30th, 12:00-1:00
Light snacks will be provided in the lobby area only.

Haymarket Theatre, Palo Alto High School. 50 Embarcadero Road, PA
Kari Hamerschlag, Deputy Director of Food and Ag at Friends of the Earth will talk about the links between our food system, climate change, health, and social equity. She will spotlight a growing number of school districts in California that are using their massive purchasing power and innovative strategies to provide climate-friendly food that is healthier for students and the planet. She will also update us on key legislative proposals in Sacramento that are focused on helping schools and other public institutions reduce the carbon footprint of their food, including AB 479, the Healthy, Climate-friendly School Lunch Act.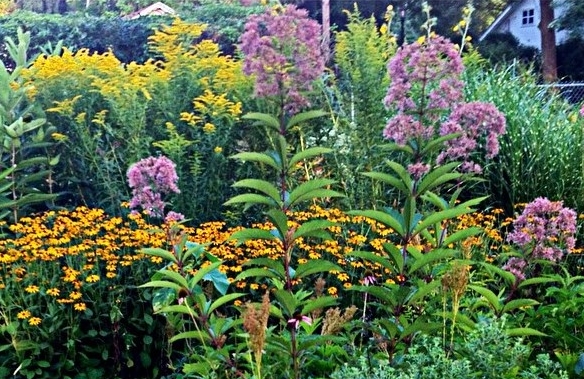 Ron Frazier, Oakland School Butterly Garden
Kari leads the organization's climate-friendly food service initiative to support local farmers and ranchers to shift consumption towards healthier and more sustainable food. Prior to her work at FOE, Kari worked for five years as a senior analyst with the Environmental Working Group where she focused on the U.S. Farm Bill and conservation policy.
Sponsored by


Co-Sponsored by

creative commons image by Urban Sprouts, Making Salad