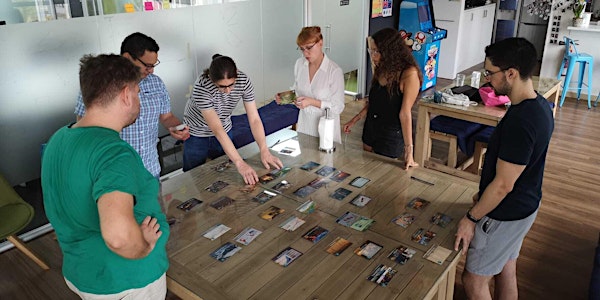 Climate Fresk - The Climate Change Workshop
The Climate Fresk is a 3-hour interactive workshop, that will help you to better understand the causes and consequences of climate change
When and where
Location
Barcelona Carrer Pau Claris 186 (floor 3) 08037 Barcelona Spain
About this event
The Climate Fresk is a 3-hour interactive workshop, that will help you to understand better the IPCC scientific evidence, causes and consequences of climate change. Facilitated by Henni Peters, who works as an agile coach and Sustainability Champion at Stuart.
Sustainability is core to Stuart's mission. We believe that logistics for a sustainable world means truly reducing our negative impact on the environment, while increasing our positive impact on the local society in which we operate.
However, we can only achieve this mission if we all feel empowered and equipped to work towards it. This is why we offer internal Climate Fresk workshops to our employees on a monthly basis. Now we want to take the chance and bring this amazing format to everyone, free of charge.
The Climate Fresk NGO has been working to bring people and organisations on board with the climate transition since the end of 2018. They began this mission in France and are now active in over 40 countries around the world.
The facts in Climate Fresk come from the most respected scientific sources: the IPCC reports. These are the same reports that inform political and economic decision-making at the highest level around the world.
Just come as you are, with an open mind. No pre-knowledge is required.
Snacks and drinks will be provided. The workshop will be in English.