About this Event
Overview
Americans are growing more concerned about climate change. As they witness and experience impacts to their health, livelihoods, and communities, they are increasingly looking for guidance on solutions, from leaders in their daily lives – including health leaders like you.
ecoAmerica, Salt Lake County, Utah Clean Energy, and the Utah Climate Action Network are partnering to offer the Climate for Health Ambassadors Training Program on November 8th in Salt Lake City at the University of Utah. Join us for a free, interactive 4-hour training that will cover the links between climate and health, the spectrum of solutions, speaking effectively on the topic, and opportunities to act and advocate.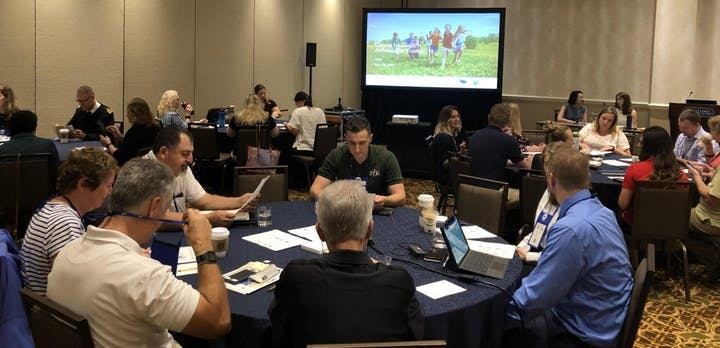 Content
Section 1: Introduction, Climate Change Overview, Climate Impacts on Health
Section 2: Climate Solutions and Health Benefits (National, State, Local, Professional, and Personal)
Section 3: Advocacy and Engagement: Communicating on Climate and Health (language guidance, creating a personalized climate message, communicating climate change health consequences to policy-makers)
Light refreshments and snacks will be served in the morning.
Climate for Health Ambassador Listing
Upon completion of the full training and signing the Climate for Health Ambassadors Agreement (optional), health professionals will be given Climate for Health Ambassador designation. These leaders will be invited to be listed publicly as trained leaders who are available to present on climate and health.
If you have any questions before registering, please contact HealthAmbassadors@ecoAmerica.org.
To learn more about the sponsors and partner organizations, please visit their websites:
Climate for Health and ecoAmerica
Salt Lake County Health Department
University of Utah - Center for Clinical & Translational Science
Utah Climate Action Network, Utah Clean Energy, and ecoAmerica would like to thank the Salt Lake County Health Department for making this training free for participants and the University of Utah for hosting the training.