Climate Disruption: Nuclear's Role in Decarbonization Efforts
Description
Please join Citizens' Climate Lobby in welcoming James Hopf
Former Senior Nuclear Engineer James Hopf will discuss nuclear's important role in reducing CO2 emissions, and how nuclear plant closures threaten to dramatically set back efforts to address climate disruption. Specific proposed climate policies impact the future of nuclear power generation in divergent ways, which, in turn, help or harm decarbonization efforts. Jim will explain the value of specific policies like carbon pricing that strengthen climate-supporting decarbonization efforts.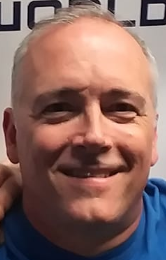 James Hopf joined Citizens' Climate Lobby (CCL) at the suggestion of NASA scientist and climate change leader James Hansen. He leads the Tracy, CA Chapter of CCL as well as CCL's Nuclear Group, and holds a BA from MIT and a Masters from UT at Austin. He is a father and grandfather who enjoys travel and skydiving.
CCL, in its bipartisan work for a livable world, invites our elected officials to be bridge-builders and to work across the aisle to solve climate change. CCL knows that climate affects us all, regardless of our preferences for political solutions, and has looked for a solution that can unite our country in meaningful climate action. Tonight, we invite our CCL members to do that same work we are asking of our elected officials. Please reach out to someone across the political aisle from you, and bring them to this presentation. If you're an Independent, bring someone with you who is a step further to your #ecoright. Our past Arizona Senators, both McCain and Flake, have taken steps toward bipartisan climate solutions. We need to help our current Senators take leadership on bipartisan legislation by making climate an issue which unites us.