Climate change & forced migration in mountain areas: what are the solutions
In celebration of International Mountain Day*, this webinar discusses forced migration from climate change in mountain areas and solutions.
About this event
The event will be hosted in English with simultaneous interpretation into French and Spanish.
The webinar will discuss migration and internal displacement due to climate change in mountain areas, and explore a variety of solutions that increase mountain communities' resilience and capacity to adapt, by addressing some of the root causes of climate migration. The event aims to:
o Increase awareness of how climate change is impacting mobility in mountain regions and knowledge on the importance of enhancing community resilience and promoting climate change adaptation in mountain regions.
o Identify opportunities and share good practices from parliamentarians to play a more active role in the alignment and harmonization of national policies to address migration in the context of climate change and disasters and mobility.
o Launch the Adaptation at Altitude Solutions Portal https://adaptationataltitude.org/solutions-portal, a collection of climate adaptation solutions and projects implemented around the world.
Speakers:
Michelle Yonetani, Senior Policy Officer, UNHCR
Maia Bitadze, Member of Parliament, Georgia
Christine Kaaya Nakimwero, Member of Parliament, Uganda Julia Barrott, Knowledge Manager, SEI
Moderators:
Kareen Jabre, Director, Division of Programmes, IPU
Christian Bréthaut, Assistant Professor, University of Geneva
*International Mountain Day 2021 is celebrated on Saturday, 11 December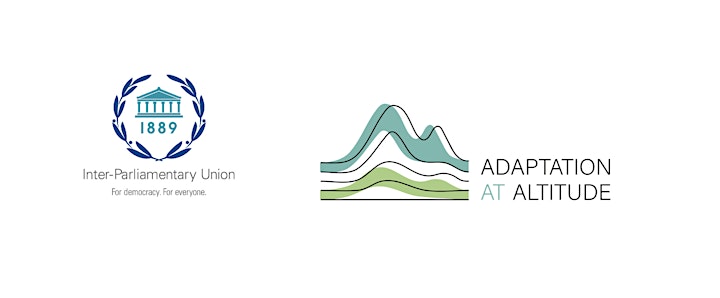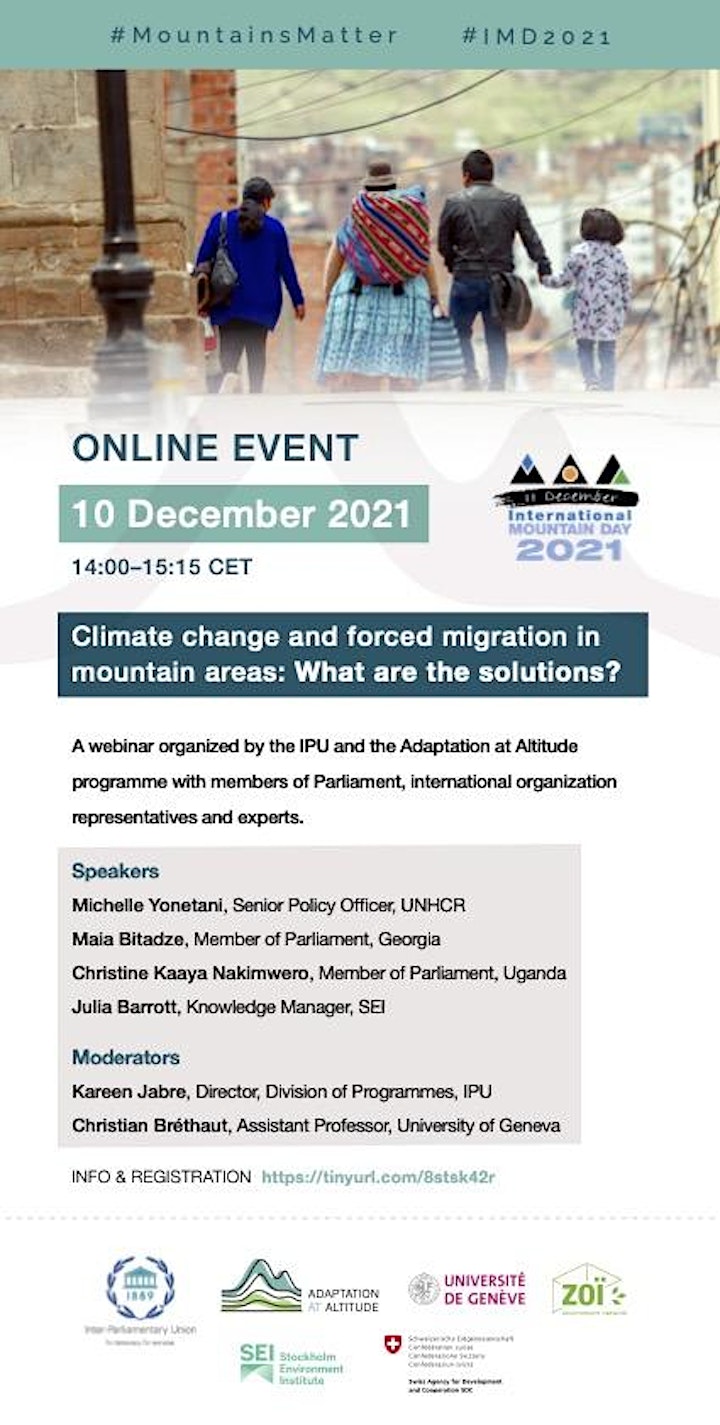 Organizer of Climate change & forced migration in mountain areas: what are the solutions