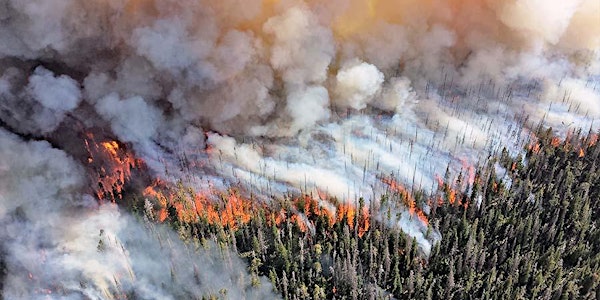 Climate Change and Health in Alaska Webinar with Dr. Micah Hahn
Learn how climate change is impacting human health in Alaska, from wildfires to ticks.
About this event
Many environmental changes that are occurring due to climate change have impacts on human health. In Alaska, disparities in water and road infrastructure and reliance on subsistence foods present a number of unique challenges for residents living in this dynamic environment. In this webinar, Dr. Micah Hahn will share an overview of the health impacts of climate change and describe how Alaskan communities are experiencing these impacts. She will dive into topics ranging from wildfires to ticks, and together we will learn about some of key questions that Alaskan communities are trying to answer as they adapt.
Dr. Micah Hahn is an Assistant Professor of Environmental Health within the Institute for Circumpolar Health Studies at the University of Alaska-Anchorage. Her research focuses on the health impacts of climate change and climate adaptation and resilience planning in Alaska. Prior to her work in Alaska, Dr. Hahn worked as an epidemiologist for the Centers for Disease Control and Prevention Climate and Health Program. Micah received her joint PhD in Epidemiology / Environment and Resources from the University of Wisconsin-Madison and her MPH in Global Environmental Health from Emory University. Outside of the research world, Micah can be found running around in the mountains or using her packraft to explore Alaska. More information about Dr. Hahn can be viewed at https://micahbhahn.wordpress.com/
Migration In Harmony is an international, cross-disciplinary network of Arctic migration researchers funded by the National Science Foundation. Learn more and sign up at https://mailchi.mp/georgetown/migrationinharmony.