Climate Adaptation Strategies for Pacific Northwest Forests (Everett)
Description
Workshop: Climate Adaptation Strategies for Pacific Northwest Forests (Everett)
What Natural Resource Professionals and Land Managers Need to Know

Climate change poses significant challenges for small forest owners in the Northwest. NNRG is hosting this workshop to help foresters and other land managers consider climate adaptation concepts and strategies in their management practices to meet their clients' goals and sustain forests into the future.
Join us for an all-day workshop to enhance your understanding of:
Climate change projections for the Pacific Northwest

Likely effects on forest ecosystems in western Oregon and Washington

Adaptation approaches and tactics

Tools to inform management decisions

Resources to refer to and share with clients

Practice thinking through adaptation strategies


---
Registration
Early registration by October 4th: $75
Registration after October 4th: $95
Registration fees help offset the workshop costs. Lunch and refreshments will be provided.
SAF CFE credits are being requested.


---
Speakers
Dave Peterson | Senior Research Biologist, U.S. Forest Service; Professor, University of Washington
Jessica Halofsky | Research Ecologist, Pacific Wildland Fire Sciences Lab
Glenn Kohler | Forest Entomologist, Washington Department of Natural Resources
Kirk Hanson | Director of Forestry, Northwest Natural Resource Group
Additional speakers will be confirmed in the coming months.


---
Workshop topics
Climate change projections for the Pacific Northwest

Climate adaptation approaches and tactics

Silvicultural practices to adapt to climate change

Tree species selection – what to plant

Changes in forest hydrology

Diseases, pests, and what to look for

Fire risk in western Oregon and Washington


---
Questions?
Visit this page on our website for more information about this workshop.
For inquiries about this workshop, please contact outreach@nnrg.org.


---
Registration refunds
Full refunds for this event can be requested through the registration website (Eventbrite) up to 30 days before the workshop date. To request a refund within 30 days of the event, please email outreach@nnrg.org.


---
Thank you to our Grantor
Western Sustainable Agriculture and Education is supporting the research and training provided through this project with grant #EW16-021 – Climate Adaptation Training for Foresters.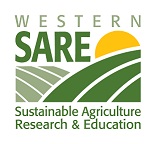 Header photo is used courtesy of Zena Forest Products