Description
We're SOLD OUT! Thanks so much to everyone who registered for tickets!
We're completely out of seats for our Lafayette premières and there will be no standing room for this very special night.
Our next screening is at 11 p.m. Wednesday, March 18 at C-Boy's Heart & Soul in Austin during SXSW between sets by The LeRoi Brothers and C.C. Adcock & The Lafayette Marquis.
We'll announce more screenings soon – for the latest and greatest please follow us:
facebook.com/waydowninlouisiana
waydowninlouisiana.com
#toddmouton
____________________________________________________________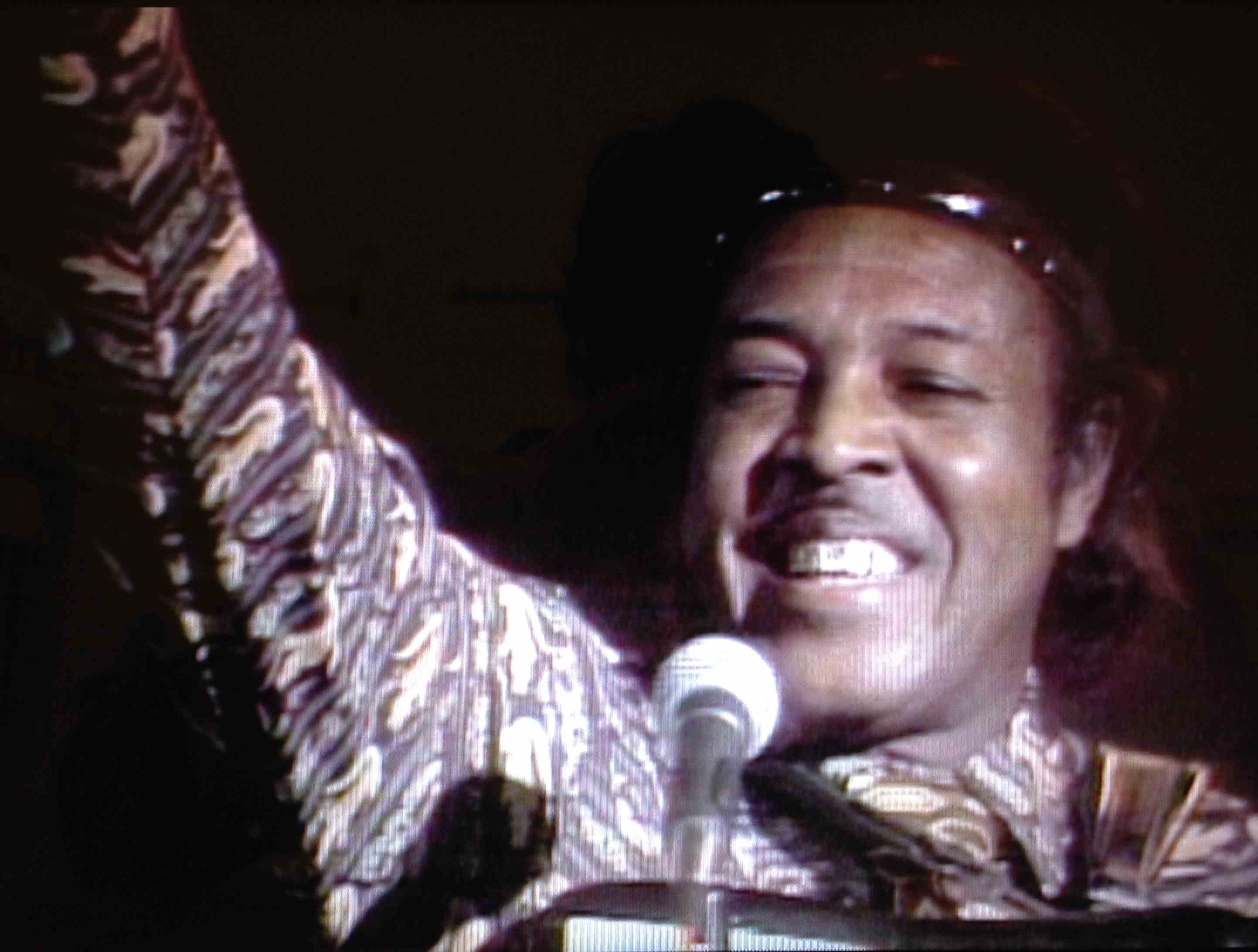 Rare Clifton Chenier film set for debut Lafayette screenings
1978 footage captures The Red Hot Louisiana Band in its prime at The Kingfish in Baton Rouge and Jay's Lounge & Cockpit in Cankton, Louisiana
Admission is free
For nearly forty years, the single most important live document of Zydeco King Clifton Chenier's Red Hot Louisiana Band has languished in obscurity. Director Carl Colby's hour-long 1978 film features a monumental 15-song live set by the full seven-piece group at The Kingfish in Baton Rouge as well as the only known footage of Chenier and his band live at the legendary Jay's Lounge & Cockpit in Cankton, Louisiana.
Writer Todd Mouton came across the rare film this summer while completing research and writing for his forthcoming book Way Down In Louisiana: Clifton Chenier, Cajun, Zydeco and Swamp Pop Music, due this fall from the University of Louisiana at Lafayette Press.
"Clifton was a monumental figure in music history, but he only consented to a few interviews, and surprisingly, there are only a few live songs by his band currently available, so this multi-camera production of an incredible live set is truly the holy grail for fans of roots music and zydeco in particular," Mouton said. "And there's no better place to première this film than ground zero for the Creole and Cajun cultures, Vermilionville in Lafayette."
Admission is free, but seating is limited and general admission seats are available here. Screenings are set for 6:30 and 8:30 p.m. on Monday, March 16, before screenings move to events held in conjunction with Austin's annual South by Southwest Music & Media Festival.
The Lafayette screening will be presented by Way Down In Louisiana, Live in Louisiana and Vermilionville. The special event will also serve as the launch of a crowdfunding campaign to support the book's production budget.
"We want to make this book – which also profiles dozens of local artists including Buckwheat Zydeco, Sonny Landreth, BeauSoleil avec Michael Doucet, Filé, Steve Riley & The Mamou Playboys, Paul "Lil' Buck" Sinegal, Zachary Richard, Coteau, Lil' Band O' Gold, Bonsoir, Catin, and Roddie Romero & The Hub City All-Stars – all it can be visually as well as the kind of document these great artists and their amazing work deserve," Mouton added. "We plan to include lots of rare photographs and other historical materials, and we're raising the budget for those production expenses by selling advance copies of the book as well as copies of the Clifton Chenier DVD along with other unique south Louisiana music memorabilia."
In Colby's film, Chenier leads his largest and most famous band through a wide range of well-known as well as obscure tunes including "Bon Ton Roulet," "Black Gal," "Party Down (At The Blue Angel Club)" and "I Ain't Got No Home." Stanley "Buckwheat" Dural Jr. is featured on Hammond B-3 organ and vocals; Paul "Lil' Buck" Sinegal is on electric guitar; John Hart is on tenor saxophone; "Jumpin' Joe" Morris is on bass; Robert St. Julien is on drums and Chenier's brother Cleveland plays rubboard on the live cuts.
To reserve your general admission ticket to a screening, or for more information on the book and DVD, please visit waydowninlouisiana.com.
Merci!
Organizer of "Clifton Chenier" Lafayette premières