Client Contracts 2.0

Wednesday, June 29, 2016 from 9:30 AM to 11:30 AM (EDT)
Event Details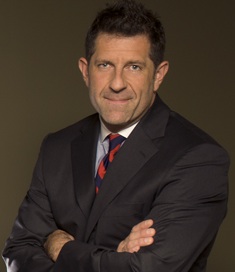 Have you ever had a client refuse to pay a bill, not give you credit for your work, or use your design scheme without hiring you? As loathsome as these situations sound, the reality is that they happen more often than we like to admit. The best way to avoid these issues is to arm yourself with an airtight contract. For this task, we've enlisted David Adler, a Chicago-based lawyer who understands the ins and outs of the design industry, to serve as your legal expert for the morning. He will address some of the biggest risk factors interior designers face today and how your contract can (and more importantly, should) cover you. You'll leave with a better understanding of how you can tighten up your existing contract so you don't have to learn the hard way.  
In this class, you will learn to:
Identify the biggest risk factors addressed in a contract

Identify common pitfalls when accommodating client requests and/or modifications to the contract

Navigate the boundaries of what should and should not be changed in your contract

Identify advanced legal issues for large-scale projects
By the end of class, you will have:
A deeper insight and understanding of how "boilerplate" terms protect you and why they are included

New skills to address negotiating key terms of your contracts
About the Instructor:
David Adler is an attorney, nationally-recognized speaker, and founder of a boutique law practice focused on serving the needs of creative professionals in the areas of intellectual property, media and entertainment law. He provides advice on choosing business structures, protecting creative concepts and ideas through copyright, trademark, related intellectual property laws and contracts, and structuring professional relationships. Currently recognized as an Illinois SuperLawyer® in the areas of Media and Entertainment Law, Adler received his law degree from DePaul University College of Law in 1997 and a double BA in English and History from Indiana University in Bloomington, Indiana. Outside the practice of law, David is an Adjunct Professor of Music Law at DePaul College of Law, formerly chaired the Chicago Bar Association's Media and Entertainment Law Committee, and is currently a member of the Illinois State Bar Association Intellectual Property Committee.
When & Where

New York Design Center
200 Lexington Avenue
Conference Center
New York City, NY 10022


Wednesday, June 29, 2016 from 9:30 AM to 11:30 AM (EDT)
Add to my calendar
Organizer
LAUNCH by Editor at Large
LAUNCH by Editor at Large is a series of in-depth, interactive educational workshops led by expert instructors who cater specifically to design professionals. Although interior design is deemed a creative line of work, much of what designers do on a day-to-day basis is business related. Thus, LAUNCH was designed to explore the most relevant and challenging business topics that designers face today—drafting airtight contracts, invoicing, marketing, executing a public relations strategy, social media, pitching clients, selling design services, managing client expectations and difficult personalities—with the goal of equipping them with the necessary information and tools to be successful, in addition to facilitating networking opportunities for creatives. 
LAUNCH was developed by Editor at Large, the daily media of record for the high-end residential interior design industry and a trusted resource amongst the design community.