Sales Have Ended
Registrations are closed
Tickets are no longer available for this event. Please contact Theatre in the Circle for future event info.
Sales Have Ended
Registrations are closed
Tickets are no longer available for this event. Please contact Theatre in the Circle for future event info.
Steering Into the Skid by Arnold Johnston & Deborah Ann Percy. With small group discussions led by actors Jim Pounds & Danette McCarthy.
About this Event
Join our effort to raise awareness and fight the stigma of memory loss. This virtual Remember Project event is hosted by our prestigious partner, Theatre in the Circle, as part of our Fall 2020 tour. Watch the short play "Steering into the Skid," and participate in the Dementia-Friendly Communities movement, learn about resources in the Cleveland area, and meet with others who are interested in learning more while supporting those who live with dementia.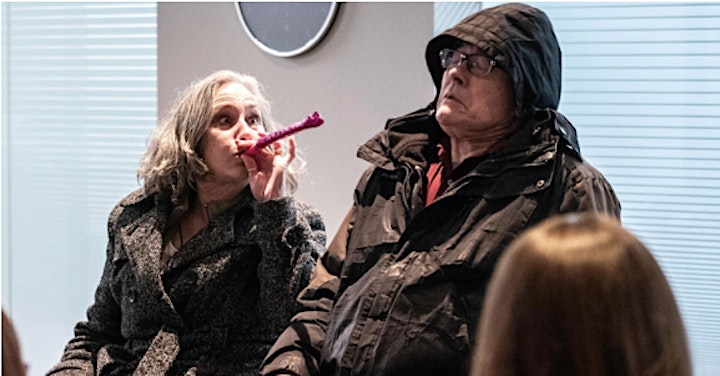 Danette plays Amanda and Jim as Tim in this one act play that follows the story of a loving couple's journey with memory loss over the course of a year. Twelve short scenes, one for each month, help audiences connect with the subtle changes that impact Tim and Amanda starting and ending on New Year's Eve.
Event date: Tuesday November 24th, 2020
Time: Log on at 6:45 p.m. in advance of the 7:00 p.m. start. (Eastern)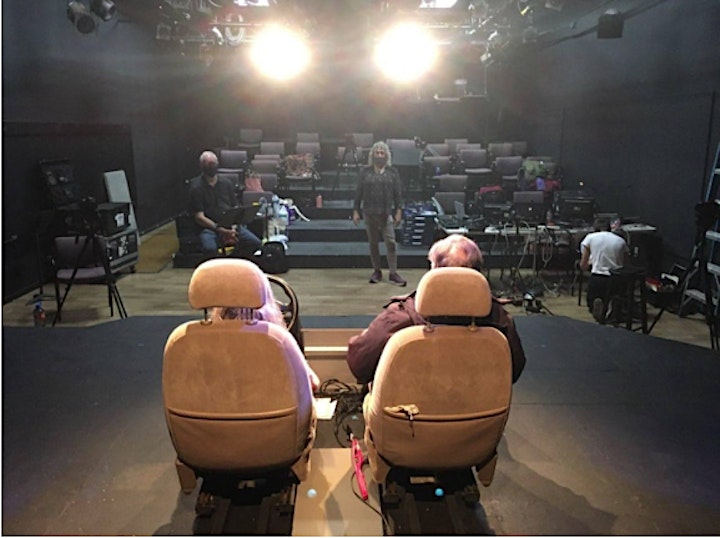 Steering into the Skid
Playwrights: Arnold Johnston & Deborah Ann Percy as published in the MemoryCare Plays Anthology
Director: Brian Bethune
Sound/lighting design/engineering: Rachael Cady
Videography: Hannah Robb
Theatrical Video Editing: Rachael Cady & Hannah Robb
Digital/still photography: Molly O'Connor
Set Design: Steve Kath
Production Assistance: Peter Weber, St. Croix Festival Theatre

The Remember Project in Cleveland is hosted by the ONLY professional theatre company in the United States located within a retirement community. Theatre in the Circle produces and presents live performances as the resident theater company of Cleveland's Judson Manor. Open to the Greater Cleveland community at large, Theatre in the Circle offers fully realized productions each season, a mixture of new work and beloved musicals that resonate with the lives and histories of Clevelanders. Plays are performed by local theater artists as well as Equity actors in Judson Manor's ballroom, a barrier-free venue that seats 130.
Judson Manor provides retirement living in a beautifully restored hotel, which opened as a luxury residential hotel in 1923. It catered to Severance Hall musicians, business and political leaders and celebrities visiting Cleveland. Guests included Dwight D. Eisenhower, Walt Disney and Jack Benny. Its grand ballroom now serves as a performance space thanks to the creativity and experience of Theatre in the Circle founders Mark and Bill Corcoran who wanted to do something about theatre offerings
Theatre in the Circle upholds the philosophy of empowering seniors to take control of their lives by providing them with smart choices for successful aging.
Learn more about The Remember Project with this short documentary by Hannah Robb. Find resources and additional information at our website The Remember Project .
The Remember Project is a program of the Metropolitan Area Agency on Aging.