Description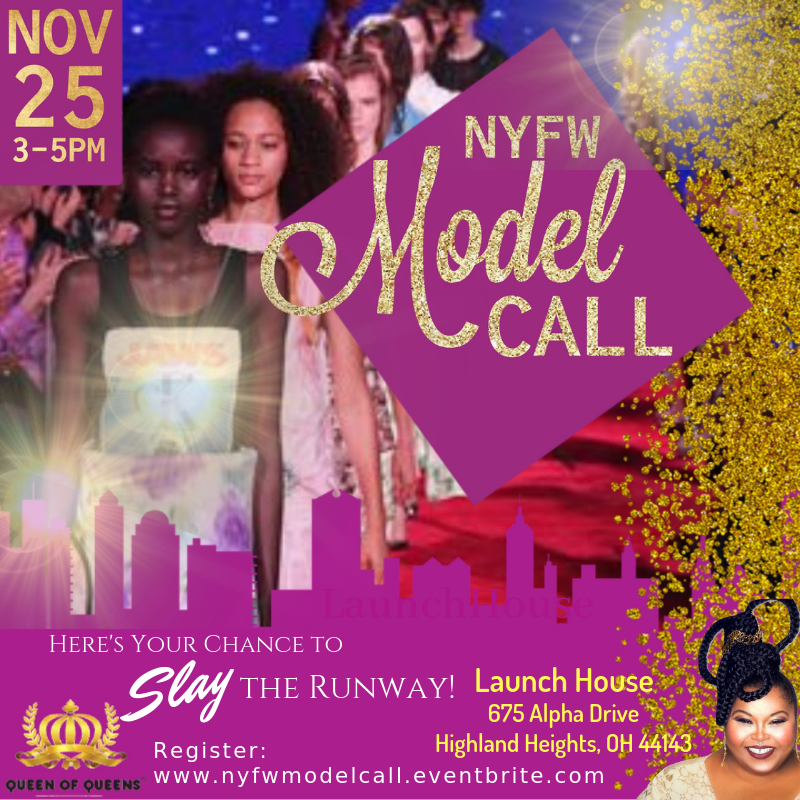 QUEENS FASHION GLAM LINE, Created & Designed by Queen Lea Gardner . . . "Queen Royal Reign Of Runways!" 2019.
******* FEB 8TH, 9TH & 10TH 2019 IN NEW YORK *****
In a "6" show production of her very own & the headlining Fashion Designer ....Queen bringing you the HOTTEST NYFW presentation ....#QUEENSTYLE! Here is your chance to Slay the Runway like NEVER before!
Cleveland Model Call will be held on Sunday November 25th from 3:00 PM - 5:00 PM at the LaunchHouse in Highland Heights! It is free to audtion; however registration is required! Register NOW! Limited space available.