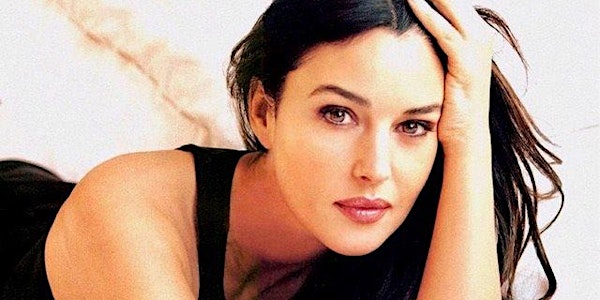 Cleveland Italian Film Festival 2022
Cleveland Italian Film Festival 2022 Award winning films from Italy with English subtitles. Sponsored by: Italian Tours & Travel by Diana
When and where
Location
Cleveland 2163 Lee Rd. Cleveland Hts. OH 44118 Cleveland, OH 44118
About this event
CLEVELAND ITALIAN FILM FESTIVAL 2022
All films are on THURSDAYS at 7:30 pm - Tickets $12
AUG. 25 - Cedar Lee Theater - 2163 Lee Rd. Cleveland Hts. OH 44118 -
SEPT. 1 - Atlas Cinemas Eastgate 10 - Eastgate Shopping Center - 1345 Som Center Rd., Mayfield Heights, OH 44124
SEPT. 8 - Atlas Cinemas Eastgate 10 - Eastgate Shopping Center - 1345 Som Center Rd., Mayfield Heights, OH 44124
For further questions please call: 216. 456. 8117
AUG. 25 "IL MOSTRO" - Cedar Lee Theater COMEDY
Be prepared to find yourself crying from laughing so hard at what many say is the FUNNIEST film Benigni has ever made and a great comedy on the order of Chaplin, Katon and Sellers. The highest-grossing film in Italy it was surpassed only by his film Life is Beautiful. In this film Benigni plays Loris, who makes a meager living transporting mannequins, and spending his waking hours avoiding creditors and eviction.
He's blissfully unaware that he is the man the police have mistakenly fixed on as "the monster" and though a series of accidents police become convinced he's a crazed serial killer. Setting his sights on a beautiful woman makes him appear like the wanted criminal on the loose whose capture has frustrated the police. "Il Mostro" is hysterically funny and a rare opportunity to see one of the funniest of Benigni's work.
SEPT. 1 "BENEDETTA FOLLIA" Atlas Cinemas Eastgate COMEDY
This wonderful award winning Comedy stars Carlo Verdone, one of Italy's most beloved comedic actors who plays a man of impeccable integrity and certain stature he has to maintain who owns a religious store that has business dealings with the Vatican.
Concerned about his reputation and what others think of him, one day he finds his orderly life and marriage upended by an unusual unexpected circumstance and finds himself single. Enter sunny, brazen, Luna who enters his life, changes his whole world showing him how to live life to the fullest. A truly delightful film showing how we can change and adapt according to life's circumstances ending up in a better place.
SEPT. 8 "ORDINARY HAPPINESS" Atlas Cinemas Eastgate COMEDY/FANTASY
Sprinkled with comedy, this delightful film shows how moments of ordinary happiness give meaning to our lives. After a Vespa accident, Paolo is allowed to return to Earth for just 92 minutes more, thanks to a calculation error made in a "Paradise Office."
He tries to spend these unexpected moments with his family he overlooked all the while finding new meaning in life, the preciousness of time and the importance of love and family. What can he do with it to fix his life and let his family know what they mean to him?