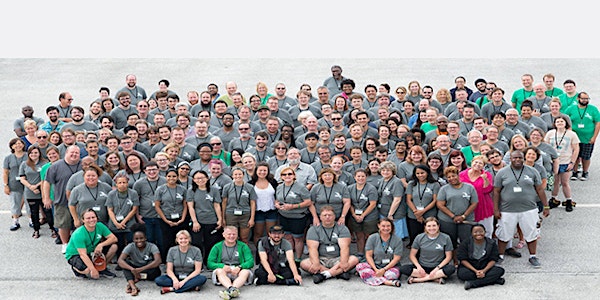 Cleveland GiveCamp 2023
GiveCamp is a weekend event where the technically inclined can donate their time to local non-profit's tech and tech adjacent issues.
Date and time
July 21 · 5:30pm - July 23 · 6pm EDT
Location
Hyland - Building 3 28105 Clemens Road Westlake, OH 44145
Refund Policy
Contact the organizer to request a refund.
About this event
To volunteer for the event (i.e., you are a software developer, designer, project manager, etc.) click on the "Register" button above.
If you have a non-profit that wants to submit a proposal for next year you can sign up for our non-profit mailing list.
GiveCamp is a weekend-long event where software developers, designers, and more donate their time to create custom software for non-profit organizations. This custom software could be a new website for the nonprofit organization, a small data-collection application to keep track of members, or a application for the Red Cross that automatically emails a blood donors. The only limitation is that the project should be scoped to be able to be completed in a weekend.
This year, we'll be back to an in-person event as long as it's safe to do so. Based on our volunteer numbers, we may be able to offer a virtual event as well. Please let us know during registration if you'd only be able to attend virtually, in-person, or either.
At GiveCamp, there is an expectation of "What Happens at GiveCamp, Stays at GiveCamp". Therefore, all source code must be turned over to the charities at the end of the weekend (developers cannot ask for payment) and the charities are responsible for maintaining the code moving forward (charities cannot expect the volunteers to maintain the code base).
See our website (https://clevelandgivecamp.org) for more details. We have a work-in-progress event schedule at https://clevelandgivecamp.org/event-info/schedule/.