Cleveland Freelancers Union SPARK: Freelance Tax Planning (with a CPA!)

Wednesday, October 2, 2019 from 6:00 PM to 8:00 PM (EDT)
Event Details
We are Cleveland's Freelancers Union SPARK!
Join us and Freelancers Union for FREE to keep the SPARK in your entrepreneurial journey on the first Wednesday of every month with networking and training opportunities (and our Facebook group for further discussion and in-between events).
For Freelancers By Freelancers: Entrepreneurs, artists, musicians, writers, designers...whatever your skills are...connect and network with other independents like yourself.
October SPARK: Freelance Tax Planning (with a CPA!)
Everyone has to pay their taxes, but it's especially tricky when you freelance. Our CPA is going to be talking about:
Estimated payments
Common tax issues for freelancers
Deductions for freelancers
Sole Proprietor, LLC and S Corps
After the presentation, we're going to open it up to all of your freelance tax questions. Now is the time to prepare as we enter Q4. Doing a little work now will save you a ton of headache (and possibly some money) come tax time.
Our Guest Speaker:
Mike Salopek, CPA - Neitzel, Luke & Salopek, Inc.
Mike is a CPA and partner who has a MBA with a concentration in Accountancy. He graduated from John Carroll University.
Regardless of industry, we all share similar experiences as independent business owners! We try to ensure everyone leaves with insights and connections that will help their business thrive.
---
Your SPARK Leaders
Reanna Karousis - Membership Communications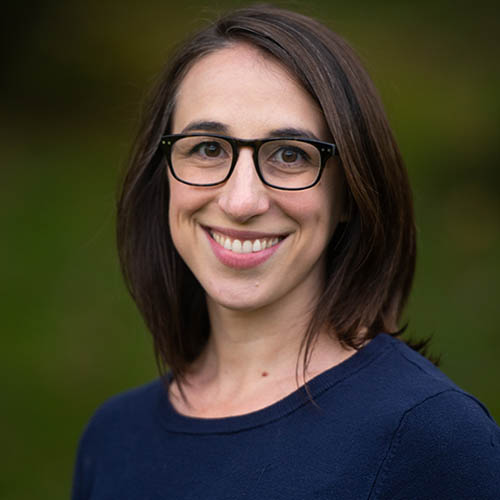 Reanna Karousis is the founder of Collective Reach, a communications consultancy that helps nonprofits and social entrepreneurs connect with the people who matter to their missions through brand strategy, content and design services. She's a Northeast Ohio native and a graduate of Ohio University's E.W. Scripps School of Journalism.
Rebecca Ferlotti - Social Media Outreach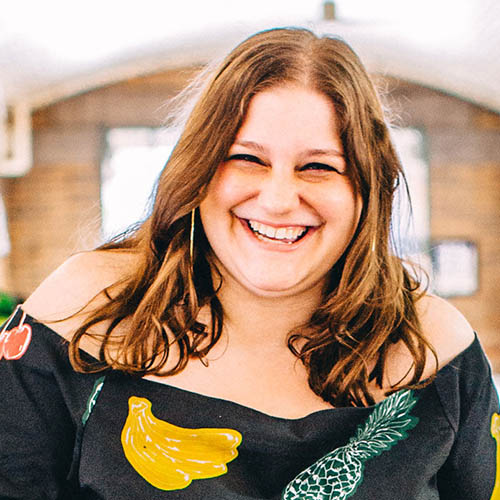 Rebecca Ferlotti is a content marketing manager and diehard Clevelander who loves to cook. When she's not writing at home, she's traveling the world, having checked off her 22nd country last year. She has presented her poetry at an international English conference for seven years and has given talks about effective storytelling since 2015. She is a graduate of John Carroll University twice over – a BA (English) and an MA (Communication Management).
Katie Melnick - Community Partnerships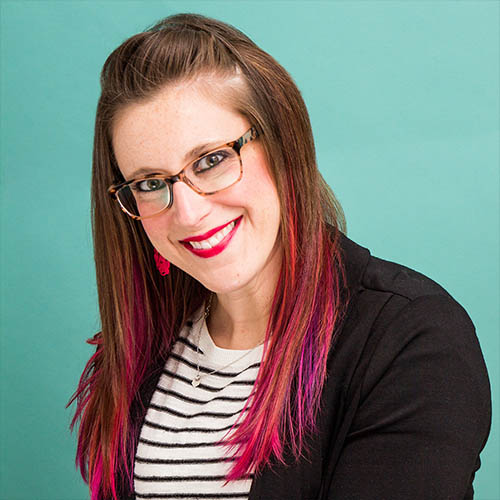 Katie studied at The College for Creative Studies and moved to Cleveland in 2008. She served seven years on the AIGA Cleveland board, and worked at range of large and small studios before going full time with Jasen at Fizz. 
Brandan Baki - Event Facilitator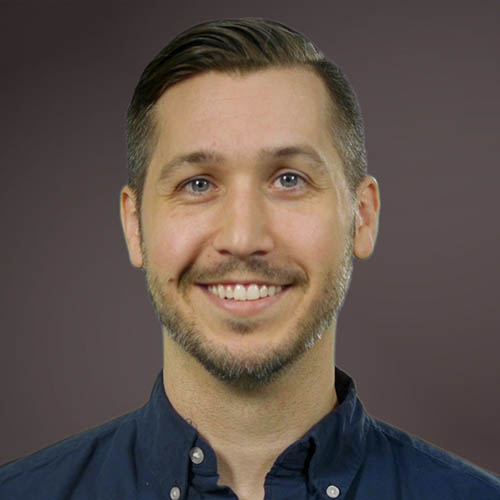 Brandan created Parallel Vision Post, an independent post-production studio in Avon where he is a video editor and motion designer. He has over ten years of experience making commercials, short films, music videos and web content. After being in Chicago for a many years, he's back in Cleveland and looking to grow the freelance community in any way he can. You can see his work here.
---
SPARK is built on the premise that we're stronger together than we are on our own.
Looking for ways to strengthen the Cleveland community? Connect with independent workers and lead on issues important to all of us.
Are you new to freelancing? Or thinking about freelancing? This is a perfect chance to meet other freelancers and learn best practices.
Been in the business for a while? SPARK is a way to meet new people, get fresh ideas, and give back to the freelance community by sharing your experiences.
Check out our Facebook group or the national conversation at #FreelanceSPARK or send a friend to one of our events across the country!
Quick tips:
Yes, this event is for freelancers of all industries. We're all connected by our efforts to succeed in the gig economy.
No, this event will not be taped- it's a meetup!
Sometimes we do bring in an expert speaker- we'll announce that above.
---
SPARK Cleveland is brought to you by: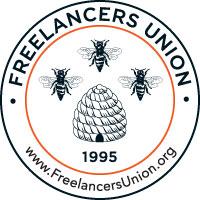 About Freelancers Union 
Freelancers Union is a membership organization that provides benefits, resources, and advocacy for 425,000 independent workers nationwide. To learn more or join, visit freelancersunion.org. Membership is free.
About our meeting places 
The greater Cleveland area has been so genreous in donating spaces to use for our meetings. The spaces are all unique and beutiful and our members frequently patronize them in many ways. We are currently looking for a more permanent home after a year of traveling to different locations. If you know of a place that would like to host us (temporarily or permanently), please reach out and let us know. We've typically met at shared workspaces since it's a place that our members requent and can give back.
Thank you to Beauty Shoppe for hosting us!
Beauty Shoppe is a 24/7 network of neighborhood coworking and office spaces, designed for individuals, small businesses, and enterprise-level corporations.
https://beautyshoppe.co
Save This Event
When & Where

Beauty Shoppe
2529 Detroit Ave
Cleveland, Ohio 44113


Wednesday, October 2, 2019 from 6:00 PM to 8:00 PM (EDT)
Add to my calendar
Organizer
Freelancers Union is a membership organization that provides benefits, resources, and advocacy for 350,000 independent workers nationwide. To learn more or join, visit freelancersunion.org. Membership is free.