About this Event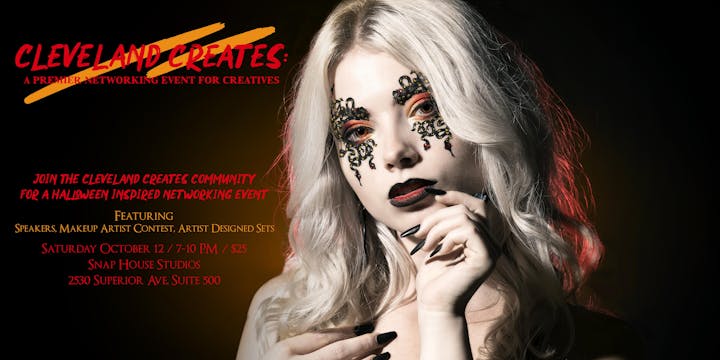 Cleveland Creates is proud to present their second major networking event for the Cleveland creative community. Join us for an evening full of spooky vibes and halloween inspired collaboration.
Collaborate with like minded models, photographers, make up artists, brands, stylists and more that are all equally as eager to develop their skills as you are.
Step out of your comfort zone by completing networking goals that encourage you to expand your network of professional connections.
Learn from professionals actively working in the industry. Find out what makes them successful and how you can apply their strategies and techniques to elevate your business or turn your hobby into a business.
Connect with our sponsors and collaborate with national and local brands to elevate your portfolio.
Open new doors to future paid work and collaborations while having fun and becoming part of our growing community.
We at Cleveland Creates see the potential of our local creative community and want to give back to those involved by giving you the opportunity to build your brand. We want to empower community members to become leaders in the industry and give our community members a platform to turn their passions into careers. By attending the event you'll be supporting the Cleveland Creates community and local artists like yourself all while having fun and doing what you love to do.